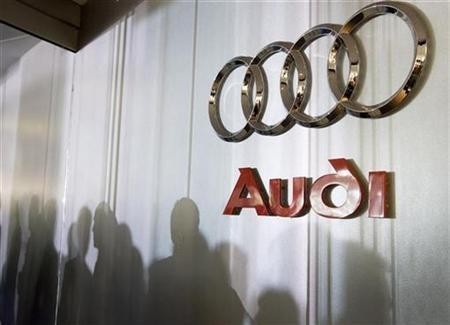 German luxury carmaker Audi seems to be gearing up for a series of launches in India. The company which has launched its high performance S6 in the sub-continent a few days back is now rumoured to launch a low variant of its Q3 model in August.
Indian Auto Blog reported that Audi may be launching the base variant of Q3 in India as 'Q3 S' with a price tag of around ₹25 lakh. With the upcoming launch, Audi is seemingly trying to target the price sensitive market of India.
Interestingly, the upcoming Q3 would not called 'Q3 Sport'. "Internationally, Audi associates 'Sport' with their performance models or they use it in the form of 'Sportback' to convey the design of a car. Calling a Q3 which has been conceived to appeal to the price conscious as 'Sport' is not something Audi wants to do," reported the website citing a source.
The upcoming Q3 S is rumoured to pack a diesel engine and is likely to debut in the second week of August. Audi India which has marked a growth of 21 percent during the first half of 2013 recently launched its S6 and RS 5 Coupe in India. The company also reviewed the prices of its SUVs in the domestic market after the annual budget. It said that the prices of all its India-bound models will be increased by 2-3 percent to counter the fall of the rupee in the global market.