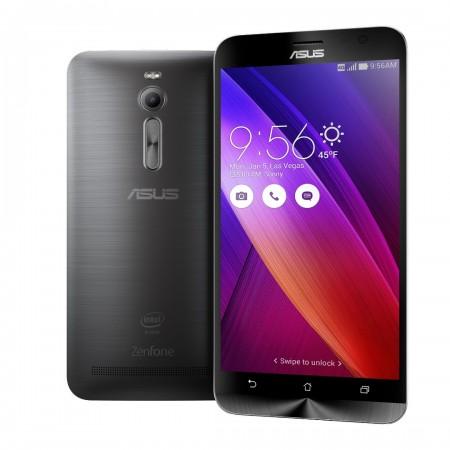 Asus is going to make a lot of waves this year with new releases in its smartphone category. It is widely known that the Taiwanese tech giant is all geared up to release the Zenfone 2 smartphone sometime in April and the latest report reveals that it strongly believes that its flagship will be a success. If all goes as planned, Asus is looking at 30 million sales globally.
Asus will not stop at that as the company is also planning to release a Zoom variant of its new Zenfone flagship. As the name suggests, the major USP of the Zenfone Zoom will be its camera. But Asus will not release the handset until third quarter of this year. Even so, the Zenfone 2 launch will keep its fans busy for a quarter.
As for the specs, Asus Zenfone 2 is the only smartphone that offers 4GB RAM onboard. The company also has 2GB RAM variants, but the high-end model is slated to release in India. The flagship smartphone is already available in several markets including China, France and Taiwan. Asus is expecting the handset to be widely successful in China with plans to sell 10 million units through this year, according to Jagran Post.
Asus has created a brand name for itself in the smartphone space with its Zenfone series. The original Zenfone was a huge success as it started with just 10,000 phones per month to an average of 1.5 million units per month. The Zenfone 2 takes the smartphone battle to a whole new level as it packs top-of-the-shelf specs to compete with high-end smartphones from companies like Samsung, LG, Apple, Motorola and others.
The Zenfone 2 features a 5.5-inch Full HD display with 403ppi and a 178-degree wide viewing angle. It is powered by a 64-bit Intel Atom Z3580 quad-core processor clocking speeds at 2.3GHz and 4GB RAM onboard. The handset will come in 16GB, 32GB and 64GB variants with expandable memory options and 3,000mAh non-removable battery. On the camera side, the handset features a 13MP rear sensor with LED flash, an f/2.0 wide-aperture lens and a 5MP front snapper. Most importantly, the Zenfone 2 will retail for around ₹17,900 for 32GB and ₹19,850 for the 64GB model.
The Zoom variant of the flagship packs similar features with 5.5-inch Full HD display, 13MP rear camera with 3X optical zoom and 5MP front shooter. Both handsets will run Android 5.0 Lollipop with Zen UI on top.