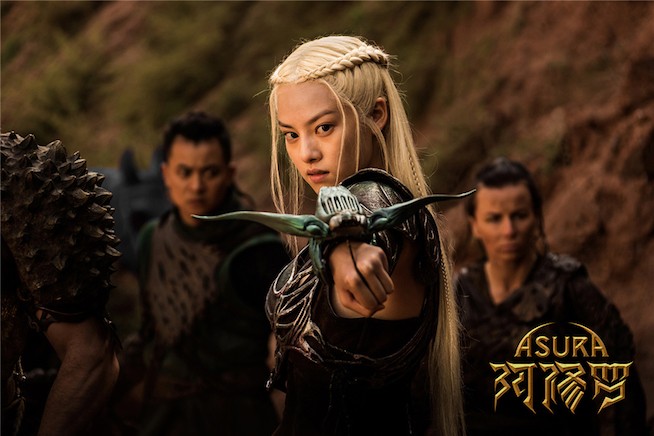 The Chinese epic fantasy film, Asura, which is supposed to be China's most expensive production ever, has revealed their first look.
The film is the debut directorial effort of Chinese filmmaker Peng Zhang who began his career as a Hollywood stunt coordinator (Ant-Man, The Twilight Saga).
With a budget of whooping $100 million, Asura, an epic fantasy film is based on Buddhist mythology. The film features an international cast and veteran Hollywood production team.
It is believed to be the country's most expensive fully domestic film ever. Stephen Chow's fantasy romp, The Mermaid, which earned $550 million in February to become China's biggest local box-office hit ever, had a reported production budget of just $60 million.
According to The Hollywood Reporter, "Asura is set in the mythical realm of Asura — the dimension of pure desire, according to ancient Buddhist mythology — which is threatened by a coup from a lower heavenly kingdom."
Lei Wu, 16-year-old Chinese rising star, plays the film's young hero, alongside Hong Kong veteran stars Tony Leung and Carina Lau.
Asura is being filmed in seven different locations across China, including Ningxia in the country's north and the Qinghai Tibetan Plateau.
The movie is produced by Jack Ma's Alibaba Pictures Group, Ningxia Film Group, Zhenjian Film and others.