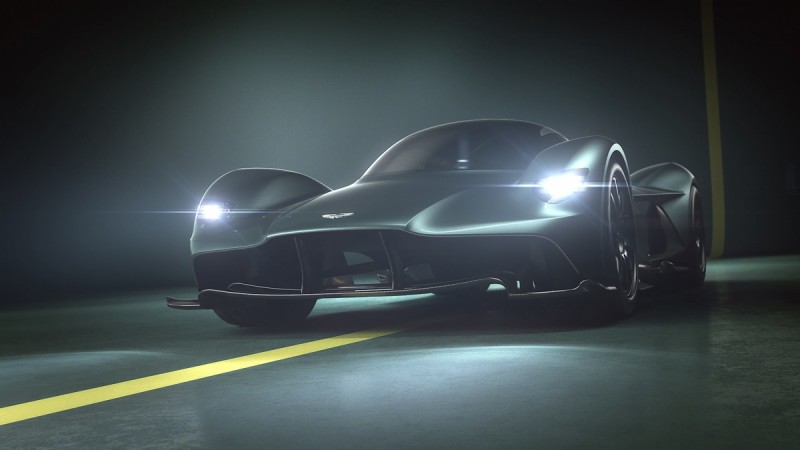 Aston Martin has tied up with the Formula One team, Red Bull Racing, to develop a hypercar in March last year, and the duo released images of the AM-RB 001(codename) in September.
Now, the British luxury car-maker has finally named the AM-RB 001: The Valkyrie, and interestingly all 150 planned units have already sold out.
Also read: Aston Martin's newly unveiled supercar DB11 Q is high on customisation potential
Valkyrie continues Aston Martin's 'V' nomenclature: Virage, Vanquish and the Vulcan. According to Norse mythology, the Valkyrie is one of a host of female figures who choose those who may die in battle and those who may live. Valkyries bring their chosen to the afterlife hall of the slain, Valhalla, ruled by the god Odin.
"Aston Martin model names have deep meaning. They need to inspire and excite. To tell a story and enrich a narrative that stretches back some 104-years.
"The Aston Martin Valkyrie is an incredibly special car that demands an equally remarkable name; an uncompromising car that leaves nothing in reserve. The connotations of power and honour, of being chosen by the Gods are so evocative, and so pertinent to a car that only a fortunate few will ever experience," said Marek Reichman, Aston Martin's Chief Creative Officer.
Built on a lightweight carbon-fibre structure, Valkyrie's design stresses aerodynamics that aids in increased downforce.
The company has confirmed the AM-RB 001 will be powered by a mid-mounted, high-revving, naturally aspirated V12 engine with the potency to attain a 1:1 power-to-weight ratio. The engine will be sourced from racing specialists Cosworth.
The car is expected to get an F1-inspired Energy Recovery System (ERS) to reserve kinetic energy from braking, with electric car-maker Rimac supplying lightweight hybrid batteries.
The Valkyrie will be built by David King and his crew at Gaydon, in the purpose-built facility created for Aston Martin's original hypercar, the One-77.
Apart from the 150 road-legal models, 25 track special models of the Valkyrie is also in the pipeline. Production of the Valkyrie is due to begin in 2019.