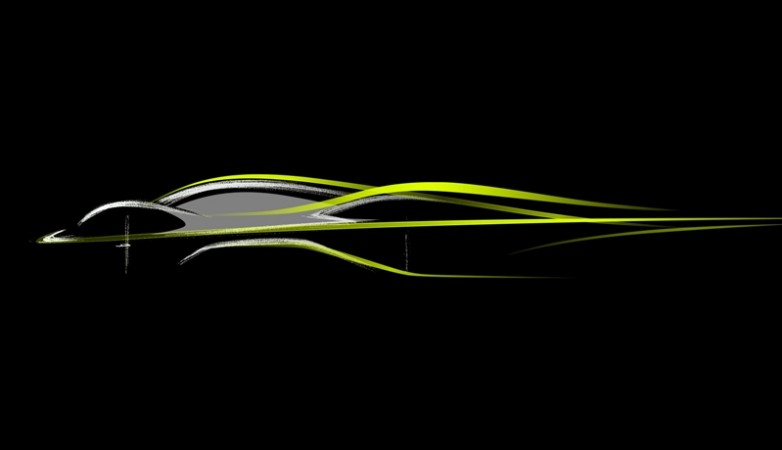 British luxury car brand Aston Martin has joined hands with Formula One team Red Bull Racing to develop a groundbreaking Aston Martin hypercar. Codenamed Project AM-RB 001, the hypercar will boast of cutting edge F1 technology with Aston Martin's sports car design. Red Bull Racing's Chief Technical Officer, Adrian Newey and Aston Martin's Chief Creative Officer, Marek Reichman will be the key person's behind the project.
"Formula One offers the ultimate global stage to build wider awareness of the Aston Martin brand. However, this partnership will deliver even more than that when the hypercar that Aston Martin and Adrian Newey are in the process of developing hits the road," said Dr Andy Palmer, CEO of Aston Martin, in a statement.
To celebrate the partnership between Aston Martin, Red Bull Racing team's 2016 season race car RB12 will carry the Aston Martin wings logo throughout the 2016 season, debuting at Australian Grand Prix at Albert Park in Melbourne on March 20.
Other technical details about the hypercar are not available at the moment. Reports suggest the hypercar will come with a mid-mounted internal combustion engine with electric motors. F1 techs such as kinetic energy recovery system (KERS) can be expected with host of other new technologies in the hyper car.