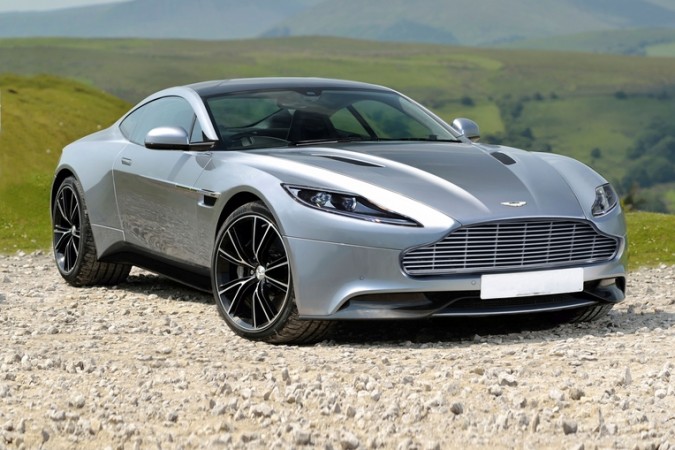 Aston Martin's new DB series sports car, the DB11, is all set for the premiere at the Geneva Motor Show starting March 1. Ahead of the unveiling, the picture of the car can be seen on the Geneva Motor Show's official website.
The DB11 features an evolutionary design that remains faithful to the DB theme. At the same time, the design is fresh with modern day touches, such as crisp lines that let highly desirable exterior styling. The sports car features LED headlights and huge grille, both give the front end a wide, purposeful stance. Muscular haunches near the rear tyres and all new back-end give a separate character to the DB11 from the previous DB series models.
There is no information on the interior at present. However, Aston Martin being one of the luxurious car-makers, the interior of the DB11 can be expected to feature the best quality leather, among other technical features.
The DB11 is expected to be powered by an all-new 5.2-litre twin turbo V12 engine that reportedly develops over 600bhp. The engine is also expected to power the DB11 from zero to 100kmph in less than four seconds. A smaller biturbo 4.0-litre V8 unit sourced from Mercedes-AMG may join the powertrain range later.
The DB11 will be the successor of the DB9 model. The DB10 was exclusively made for the James Bond movie 'Spectre.' One of the 10 models of the DB10 was auctioned in London for a whopping price of Rs 24 crore.