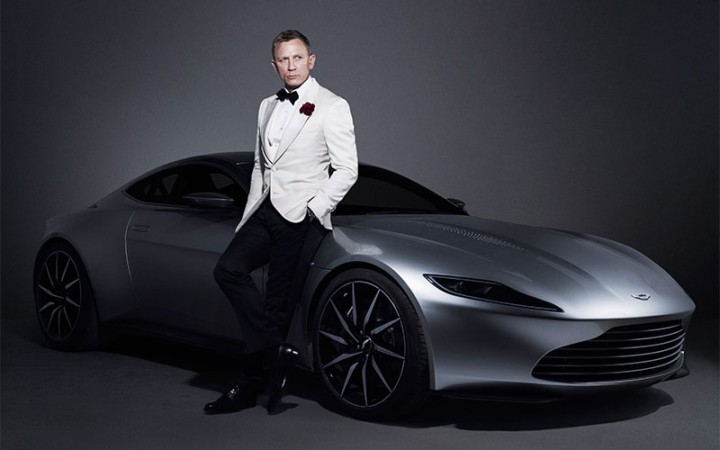 Aston Martin DB10, the first car created for the 24th instalment of the James Bond series, "Spectre", is set to go under the hammer at the London auction house of Christie's for charity. The money to be raised by auction will benefit Medecins sans Frontieres (MSF), other charitable organisations, and the United Nations Mine Action Service (UNMAS).
Celebrating the British brand's half century with Bond movies, which started with the DB5, the DB10 gives a glimpse of the future design direction for the next generation of Aston Martin cars. Production of the DB10 was strictly limited to ten examples and each car has been engineered and manufactured at Aston Martin's Gaydon Headquarters in the UK.
The DB10 to be auctioned is the only car to date in the DB series to be made available for private ownership. The DB10 features a 4.7-litre V8 petrol engine mated to six-speed manual gearbox. It has an estimated top speed of around 305kmph. The car features carbon-fibre exterior and the interior has been handmade using luxury leathers, carbon-fibre and aluminium.
Eight out of the ten DB10s were used in the filming of Spectre. The auctioning unit is one of only two show cars, which were left unmodified and used for display purposes. The car features a special plaque signed by James Bond played by Daniel Craig. The auction will take place on 18 February at Christie's King Street auction house in London.