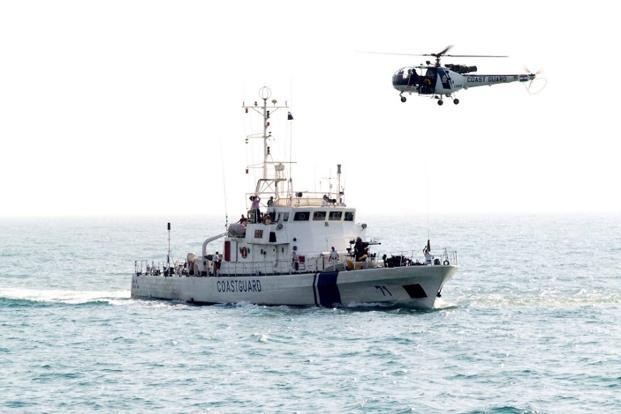 Assistant commandant Penny Chaudhary, the pilot of an Indian Coast Guard chopper that crashed at Murud in Maharashtra's Raigad district, succumbed to her injuries Tuesday evening, March 27.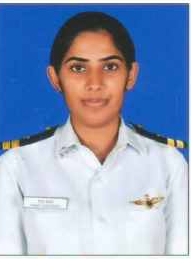 The pilot had sustained head injuries during the crash that took place March 10 and was admitted to a naval hospital in Colaba, South Mumbai.
The Chetak helicopter that was on a routine sortie had four people on board – Deputy Commandant Balwinder Singh, Assistant Commandant Chaudhary, and two divers -- Sandeep and Baljeet.
She breathed her last Tuesday evening. "She died last night," a Coast Guard PRO told Press Trust of India.
Who was assistant commandant Penny Chaudhary?
Penny Chaudhary was commissioned as an Indian Coast Guard officer in 2016.
Chaudhary was a native of Karnal, Haryana.
She had 555 hours of flying hours to her credit.
Chaudhary was the pilot of a Chetak helicopter that crash-landed earlier this month at Murud in Maharashtra.
She suffered head injuries during the crash and was rushed to a nearby hospital.
She was admitted to INHS Asvini hospital in Colaba, Mumbai, where she was put on life support.
She battled for 17 days before she succumbed to injuries and passed away Tuesday evening.
Chaudary was on a routine sortie on the helicopter that also had three passengers on board.
The pilots tried to land the helicopter at the sandy part of the beach but landed on a rocky patch.
Chaudhary had suffered internal bleeding after the rotor of the helicopter struck her head.
Chaudhary carried out emergency landing after the helicopter developed technical snag.
One of her colleagues called her as "a brilliant, soft-spoken officer who was popular among her colleagues for her professionalism and social conduct."
The colleague added, "It may be recalled that the officer, with her presence of mind and professional handling of the incident, had maneuvered the helicopter for safe landing and ensured the safety of the other crew members.
"The young officer will be deeply remembered by the Coast Guard fraternity for her commendable devotion to duty and selfless service towards the nation."