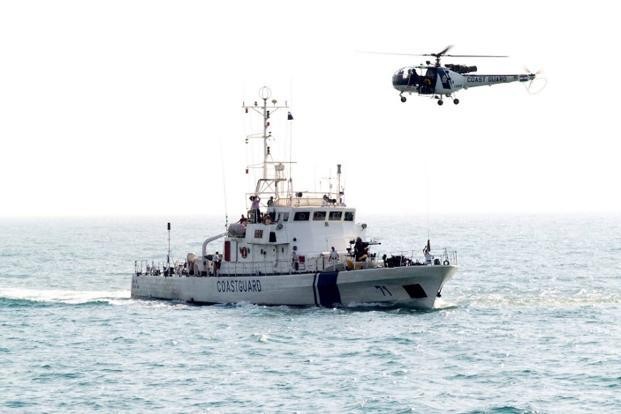 An Indian Coast Guard chopper crash landed near Murud's Nandgaon in the Raigad district of Maharashtra, Saturday, March 10, according to ANI. A woman pilot has been injured in the accident.
The four crew members on board have been rescued and flown to Naval hospital INHS Asvini in Mumbai. The injured pilot is also being treated here.
Indian Navy Seaking helicopter with a medical team on-board has taken off to provide cover to Indian Coast Guard helicopter that crashed 160 kms south of Mumbai at 1440 hours.

— ANI (@ANI) March 10, 2018
The chopper crash landed while conducting coastal surveillance. The coast guard then dispatched a medical team, Chetak helicopters and an Air Force chopper for search and rescue operation.
"A Chetak helicopter of the Indian Coast Guard, during a routine patrol off the coast south of Mumbai, crash landed six nautical miles north of Murud near Alibaug at 1448 hours today," the Western Naval Command said in a statement.
The helicopter is said to have faced technical issues after take off. "Preliminary report intimates that the crew experienced technical difficulties 25 minutes after taking off. The crew managed to land the helicopter avoiding populated places and sea," it added, according to NDTV.
In January, a Pawan Hans helicopter, on duty for the ONGC, crashed off the coast of Mumbai. All the seven people on board, who were senior officials, were killed.
The seven-year-old chopper took off from Juhu and the last contact it made with the Air Traffic Control was 15 minutes later. The chopper was flying to the Mumbai High North Field and was supposed to land at around 11 am.