Union Home Minister Amit Shah on Saturday said that assembly elections in Jammu and Kashmir will be held after completion of the ongoing delimitation process in the Union Territory.
He also reiterated his commitment that statehood will be restored to Jammu and Kashmir once the situation in the Union Territory becomes normal.
Union Home Minister virtually released India's first "District Good Governance Index" prepared by DARPG in collaboration with the Government of Jammu & Kashmir in the presence of Union Minister of State Dr. Jitendra Singh and the Lieutenant Governor Manoj Sinha at Jammu.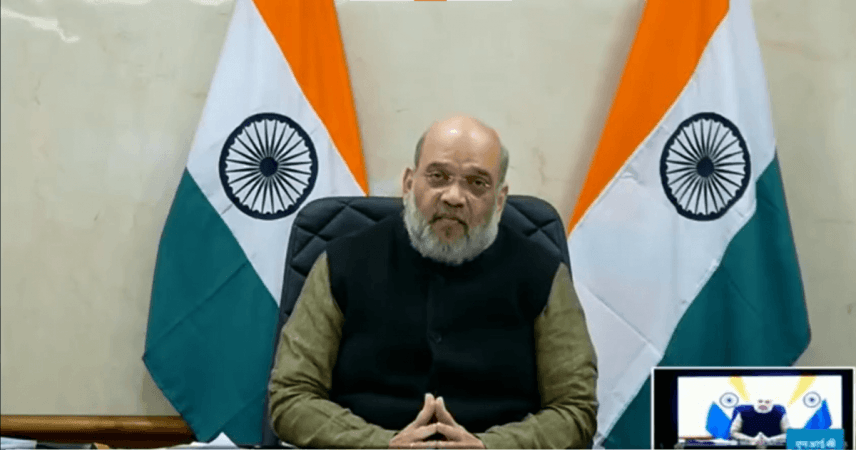 Union Home Minister said that J&K is the priority of Prime Minister Narendra Modi and Union Government is taking all initiatives for the all-around development of Jammu and Kashmir.
He reiterated the commitment of the Union Government to establish a democratic government in J&K. "As far as the democratic process is concerned, the delimitation process has started. After its completion, we will hold the assembly elections", he said.
The delimitation panel has already submitted a draft report
Constituted by the Union Government on March 6, 2020, the Delimitation Commission for Jammu and Kashmir had submitted its draft report on December 20, 2021.
In a statement after the meeting, the Delimitation Commission said it had shared a paper describing the proposed seat allocation with all members with a request to furnish their views and suggestions by December 31, 2021.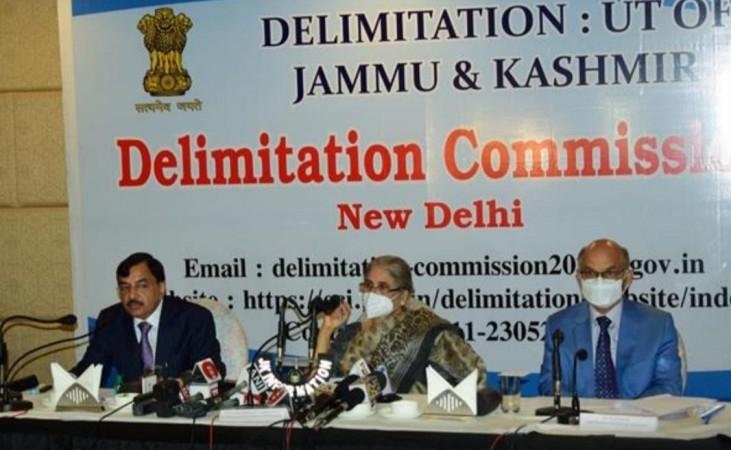 Barring the Bharatiya Janata Party (BJP), the mainstream political parties have termed the draft proposal as "unacceptable" and accused the Commission of following the BJP political agenda.
This panel was constituted to redraw Lok Sabha and assembly constituencies of the Union Territory in accordance with the provisions of the Jammu and Kashmir Reorganisation Act, 2019, which bifurcated the erstwhile state into union territories of J&K and Ladakh.
The elections to the Assembly of the Union Territory of Jammu and Kashmir will be held only after the process of delimitation is completed.
Before August 2019 only three families were ruling J&K: Home Minister
Without naming any political party, the Home Minister said till August 2019, when Article 370 was abrogated only three families were ruling the erstwhile state.
In an obvious reference towards establishing three-tier Panchayati Raj institutions in J&K, he said now 30,000 people's representatives are serving the people.
"The benefits of the implementation of the Panchayati Raj Act are before the people of Jammu and Kashmir. There has been speedy development after the implementation of the Act," he said.
Some of the key highlights of the results the DGGI
In Agriculture and Allied Sector – Universal coverage has been achieved in the Kisan Credit Card scheme, Soil Health Card Scheme, and Animal Vaccination. Most Districts of Jammu & Kashmir witnessed the growth of Food Grain Production, Horticulture produce, Milk and Meat production, poultry production, agriculture credit.
Commerce and Industry Sector – improvement is seen in GST registration, MSME units registered online, Credit to Handicrafts, and Credit for Self-Employment. There is a 109 percent increase in credit to handicrafts in the 2019-2021 period.
Human Resources Development Sector – The percentage of Schools with Drinking Water, Separate Toilets and Electricity Facilities have shown an increase as also the percentage of schools with access to computers and the number of children served mid-day meals. In 10 districts 100 percent of skill training have been imparted to registered students.
Public Health Sector – Full Immunization represents a significant success story, the percentage of PHC/ Sub-Centers converted to Health & Wellness Centers, proportion of Anganwadis with their own buildings have shown improvements.
Public Infrastructure and Utilities Sector – Housing for all scheme indicates more than 50 percent of sanctioned houses being grounded in 12 districts, Ganderbal and Srinagar achieving 100 percent access to safe drinking water, 18 districts achieving 100 percent access to sanitation facilities, improvements in households electrified and construction of all-weather roads.
Social Welfare and Development Sector – 80 percent Aadhar seeding of ration cards represents a major milestone.
Financial Inclusion Sector – Financial inclusion under Jan Dhan Yojana has achieved universal coverage, financial support under self-employment schemes has also registered double-digit growth.
Judicial and Public Safety Sector – disposal of court cases has gone up significantly.
Citizen-Centric Governance Sector – tremendous momentum in government offices converted to e-Office, almost 100 percent progress in grievance redressal, and significant increases in government services provided online.