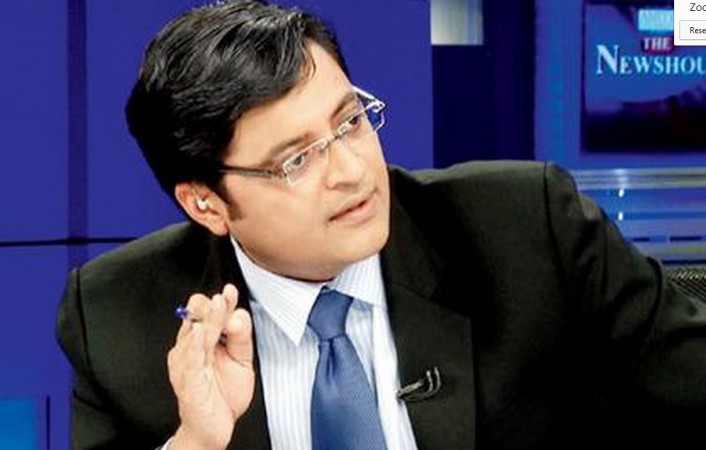 It's something that we Indians are not familiar with. But yet, March 11, 2017, will be a unique date for it will not see Arnab Goswami waking up every Indian early at 6 am to let them know who is winning the crucial elections in states like Uttar Pradesh, Punjab, Uttarakhand, Goa and Manipur.
An election day without the voice which was often called the 'nation's conscience'? Rare for all and sad for many.
The man who added an entirely new dimension to television news is yet to reappear on the screen ever since he parted ways with Times Now three months back and for those who found it impossible without the man's presence to hold their faith on the kind of revolutionary journalism that he preached, this election day could be an insipid affair. Afterall, who would like Sholay if there was no Amitabh Bachchan in it?
However, there will also be people who would find the occasion relaxing, both inside and outside the idiot box. In the studio, representatives of the parties who might see a bad day in office on March 11, would be thanking their stars that Mr Goswami is not around for his remarks and questions could be more discomforting than those from the people of their own constituencies. They would not be sounded out on this occasion, a rare like a full solar eclipse, for there is hardly another Arnab Goswami who can generate the fire and intensity like the original voice.
Outside the idiot box, ears are expected to have a soothing time this election results day for Goswami's sharp voice was discomforting for many listeners. There will be little polarisation as well on the issue: Whether media should draw its line somewhere and not exceed it. But on a whole, it will be a different day for India's television news journalism.
For, we can love Arnab Goswami, we can hate him. But surely, we can't ignore him.