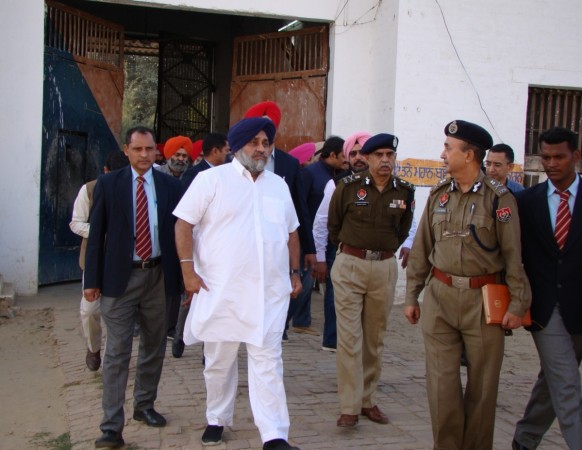 The results for the Assembly elections in five states – Uttar Pradesh, Uttarakhand, Punjab, Goa and Manipur – will be declared on Saturday (March 11).
A total of 690 constituencies in five states went to the polls between February 4 and March 8. International Business Times, India, takes a look at 10 key constituencies:
Sardhana (Uttar Pradesh)
2012 winner: Sangeet Singh Som (BJP)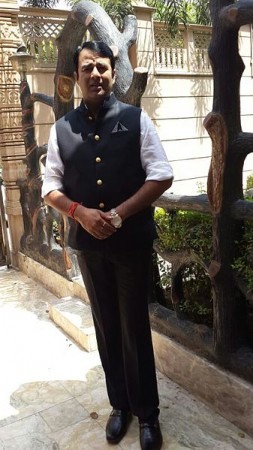 Sardhana is one of seven constituencies of Meerut district of Uttar Pradesh and is a closely-watched one. Sardhana generated interest because its sitting MLA – BJP's Sangeet Singh Som – is an accused in the Muzaffarnagar communal riots that took place in August-September 2013 and left over 60 dead and several thousands displaced.
The Jats and Thakurs (to which community Som belongs) were accused for the riots and the local Muslims have not forgotten the incident till this day.
It is also for this reason that the ruling Samajwadi Party did not join hands with the Rastriya Lok Dal, the party of the son of the late Jat leader and former prime minister Chaudhary Charan Singh, fearing the alienation of the Muslim community. Will Som be able to pull off a victory amid all the political turmoil?
Allahabad West (UP)
2012 winner: Pooja Pal (BSP)
The Allahabad West constituency will be interesting to watch as it involves two young women candidates who will be challenged by the grandson of a former prime minister.
Bahujan Samaj Party's (BSP) Pooja Pal, 37, is looking to complete a hat-trick of wins in this seat after she entered politics following the murder of her husband Raju Pal, who was also an MLA from this seat.
She won the seat in 2012 (as the only BSP candidate from Allahabad district) even when her party was routed. She will be challenged by SP's 29-year-old Richa Singh, a student-leader-turned-politician.
The third face of the contest is Siddharth Nath Singh, maternal grandson of Lal Bahadur Shastri and the national secretary of the BJP.
Singh, also the nephew of three-time Congress MLA from the seat Naunihal Singh, was criticised by his own party's cadre as an "outsider" recently, though Singh rubbished it. Allahabad west, a deeply polarised seat, which was once a battleground of mafia don-turned-politician Atiq Ahmed and Pooja Pal, will look forward to a fresh beginning this time.
Raebareli (UP)
2012 winner: Akhilesh Kumar Singh (Peace Party)
Raebareli is a key constituency, especially for the Congress. In fact, this seat has a big connection with women politicians. While Congress president Sonia Gandhi is the Member of Parliament from Raebareli, this year her daughter Priyanka Gandhi Vadra tried to make up for her mother's absence during campaigning.
Also, the Congress has fielded 29-year-old Aditi Singh, daughter of five-time MLA from the seat – Akhilesh Kumar Singh – from this seat this time.
The BSP has fielded Shahbaz Khan against Aditi. The BJP, too, has fielded a woman against Aditi, Anita Srivastava, while the RLD's candidate is Bharati Pandey. Raebareli, for the Congress, is about pride and it will look to regain it. Last time though, Aditi's father won from this seat, he did so on the ticket of the Peace Party.
Amritsar East (Punjab)
2012 winner: Navjot Sidhu (BJP)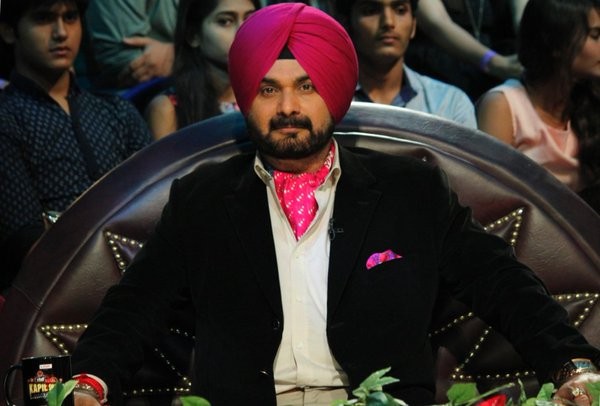 Amritsar East in Punjab's Majha region, a stronghold of the ruling Shiromani Akali Dal, is significant as it features cricketer-turned-politician Navjot Singh Sidhu who left the BJP and joined Congress just ahead of the February 4 election.
The seat was earlier held by his wife, Navjot Kaur Sidhu, but she resigned after the couple quit the BJP. Sidhu, who also represented Amritsar in Parliament a number of times in the past, has its opponents in BJP's Rajesh Kumar Honey and the Aam Aadmi Party's Sarabjit Singh Dhanjal. The seat is considered a bastion of the ruling Shiromani Akali Dal. Can Sidhu kickstart his new political innings from Amritsar East?
Jalalabad (Punjab)
2012 winner: Sukhbir Singh Badal (Shiromani Akali Dal)
The rural constituency of Jalalabad near the Pakistan border will be a keenly-watched constituency for here, the fate of Punjab's Deputy Chief Minister Sukhbir Singh Badal will be tested against the AAP's Bhagwant Mann and the Congress' Ravneet Singh Bittu, who is the grandson of slain chief minister Beant Singh.
Both Mann and Bittu are currently members of parliament. Badal junior has been facing strong criticism from both his opponents on issues like lawlessness, corruption, drugs, unemployment, etc. The deputy CM has been doing his best to thwart the attacks, but is it too late for him?
Lambi (Punjab)
2012 winner: Parkash Singh Badal (Shiromani Akali Dal)
Lambi will be another high-profile constituency to keep a tab on. Here, the octogenarian chief minister of Punjab, Parkash Singh Badal, has been challenged by former Congress chief minister and veteran state leader Captain Amarinder Singh, who filed his nomination for this seat near his bastion Patiala.
Singh has talked tough ahead of the elections, saying he would teach the Badals a lesson for their "crimes" and throw them in jail.
Amarinder, the Congress' chief ministerial candidate, has also accused the Badals of failing to protect the state's religious fabric besides warning people against the AAP's gimmickry. Parkash Singh, on the other hand, will be looking to extend his decade-old tenure. Parkash, 89, has been representing Lambi since 1997.
Thoubal (Manipur)
2012 winner: Okram Ibobi Singh (Congress)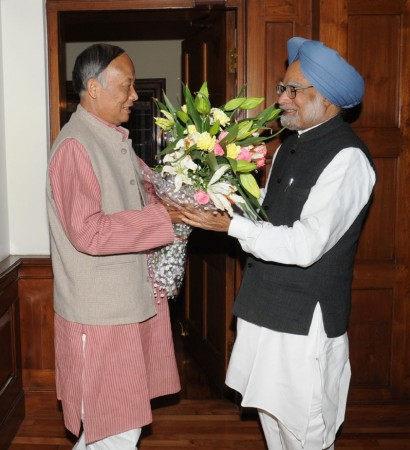 Thoubal in Manipur will perhaps be the most-watched constituency on Sunday, as here, iconic activist Irom Sharmila Chanu has taken on the incumbent chief minister, Okram Ibobi Singh.
Chanu, who ended her 16-year-long fast seeking abolition of the draconian AFSPA from the state, floated her own People's Resurgence and Justice Party and contested this year's election.
In its 16th year, the Okram Ibobi government has faced strong anti-incumbency pressure, but will Chanu be able to do an Arvind Kejriwal — who defeated incumbent chief minister Sheila Dikshit in Delhi in 2013? For the BJP, Leitanthem Basanta Singh is in fray in this constituency.
Khangabok (Manipur)
2012: Okram Landhoni Devi (Congress)
Adjacent to Thoubal, Khangabok will also be a star attraction as the son of Okram Ibobi Singh, Surjakurnar Okram, is contesting from this seat.
Surjakurnar, 29, was recommended as a candidate from the Khangabok local Congress after nobody showed interest in contesting the election from this seat. The constituency is currently represented by his mother Okram Landhoni Devi.
An economic graduate from Kingston University, United Kingdom, and the founder of an NGO named Green Revolution Society, Surjakurnar joined politics during the 2012 Assembly election when he campaigned for his parents in both Thoubal and Khangabok constituencies.
Khangabok was, in fact, the constituency of Okram Ibobi Singh when he first became the chief minister in 2002. People say the Singhs indulge in dynastic politics, but there is no denying that they enjoy huge popularity in these parts. Will Okram Ibobi and his family continue to conjure the magic?
Kiccha and Haridwar Rural (Uttarakhand)
2012 winner: Rajesh Shukla (BJP) in Kiccha & Swami Yateeshawaranand (BJP) in Haridwar Rural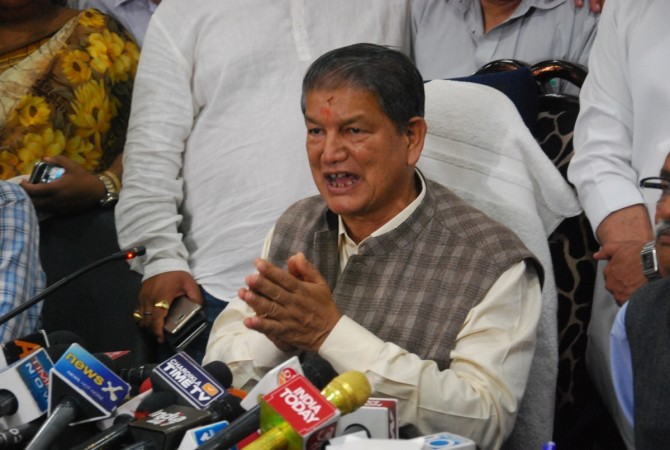 Both seats are significant in Uttarakhand as Chief Minister Harish Rawat is contesting from both.
Rawat, who nearly lost his seat last year to the BJP's designs, will be facing the saffron party's Rajesh Shukla in Kichcha and Swami Yateeshawaranand in Haridwar. Muslim votes are key in both these constituencies.
In Haridwar, the BSP's Mukkaram Ali could be a concern as he could divide the minority vote bank and hurt the Congress's 'secular' prospects against the BJP. Also, the verdict of the common man of Uttarakhand on the deadly natural disaster of 2013 will soon be out.
The BJP won both seats in the 2012 Assembly election as well as the Lok Sabha seat under which they fall in the 2014 elections.
Mandrem (Goa)
2012 winner: Laxmikant Parsekar (BJP)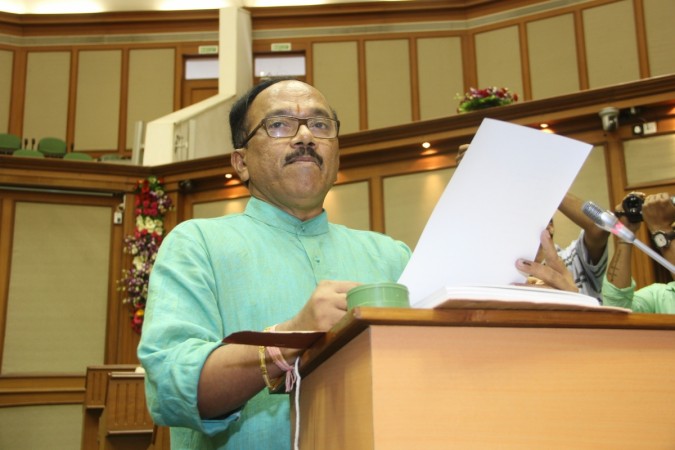 Mandrem will be a key constituency as here one of the contestants is the state's chief minister, Laxmikant Parsekar.
The three-term MLA from Mandrem under North Goa Lok Sabha constituency is the face of the BJP in the state after Manohar Parrikar left for national duties.
Sixty-year-old Parsekar, who has been winning from this seat since 2002, has a number of challenges to face even though the exit polls have backed his party to come to power. Individually, however, Parsekar will look to come out of his predecessor's shadow who many believe is still running the show in Panaji from the Capital.
Parsekar has been challenged in this election by the Congress' Dayanand Sopote and the AAP's Devendra Prabhudessai.