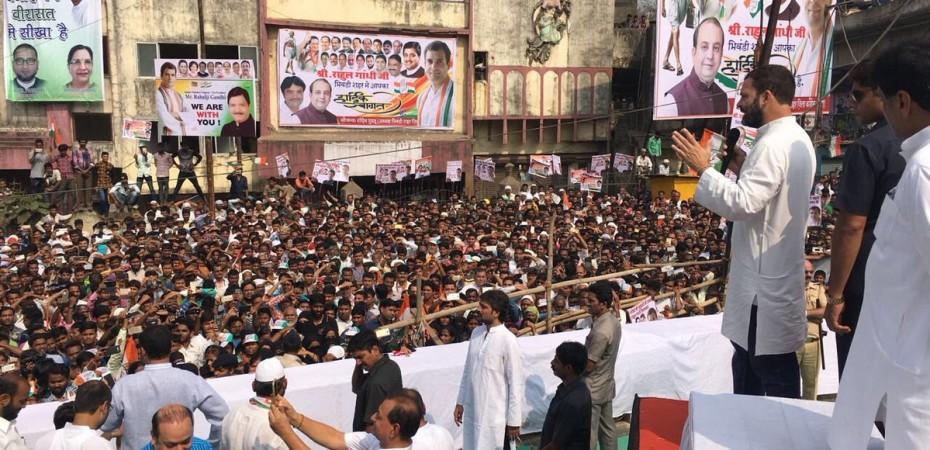 Congress vice-president Rahul Gandhi on Monday continued his tirade against Prime Minister Narendra Modi and his demonetisation move — which saw all Rs 500 and Rs 1000 currency notes in circulation at the time being made illegal tender from November 8-9 midnight.
Addressing a rally in Jaunpur in Uttar Pradesh ahead of the Assembly elections next year, Rahul Gandhi kept the pressure on Modi on the issue of farmers — consistent with his and the Congress' stance. It seems the party is looking to woo farmers big time before the elections as they are a big vote bank there.
"Farmers and the poor are jailed if they cannot pay back their loans. However, you [Modi] do nothing when 50 families take away lakhs and crores of rupees," said the Congress leader on Monday. He added: "Narendra Modi wants your earnings, for which you put in your blood and sweat, to remain in banks so that the loans of the rich can be written off." He was clearly pointing to Vijay Mallya, whose loans were written off by State Bank of India.
Rahul Gandhi also took on Modi on his claims over black money. He said: "Around 6 percent of India's black money is within the country, while the remaining 94 percent is in foreign shores. The question is, why is the prime minister after this 6 percent and not the 94 percent?"
Other moves to woo farmers
This was not the first time the Congress has tried to woo farmers in UP. Rahul Gandhi has conducted a protracted kisan yatra (farmers' rally) in the state this year. He also led a delegation of Congress leaders to meet Modi in order to submit the demands of farmers.
Incidentally, he had also called for a separate budget for farmers in September this year. Speaking at Ghatampur in the Kanpur district of Uttar Pradesh, he had said: "They are merging the rail and the general budget. Modi ji should bring a separate farmer budget, in which he should specify what the government will do for farmers."
Rahul Gandhi may now be expected to rake up this farmers' budget issue again as Budget 2017 nears. It could be one of the bigger issues in the run-up to the annual exercise which is barely a month away now.