Poll code violations seem to be the order of the day this election season. On January 4, the Election Commission (EC) issued a legal notice to the political parties to maintain peaceful and harmonious election in the five states that are going to polls in February and March -- Goa, Punjab, Manipur, Uttarakhand and UP. However, despite the notice saying "The Commission will not remain a silent spectator if the provisions of law or Model Code of Conduct are violated and no one can do it with impunity", several cases of the violation of the code have been reported.
UP Assembly elections 2017: Asaduddin Owaisi booked for violating Model Code of Conduct
1) Sidhu and family enters Poll booth premises in private cars
On February 4, Cricketer-turned-politician Navjot Singh Sidhu and his family entered the premises of the Mata Saroop Rani College in their private cars. The former BJP MP is contesting the Assembly polls from Amritsar East on the Congress's ticket.
2) PM Modi accused of poll code violation
On January 30, Uttarkhand Congress accused Prime Minister Narendra Modi of violating the poll code by broadcasting his monthly 'Mann ki Baat' programme.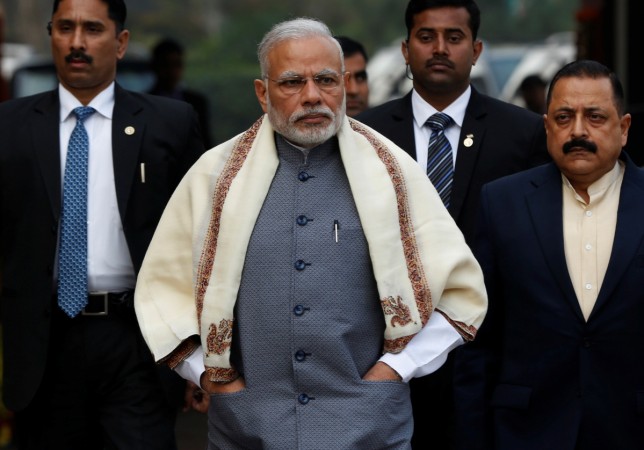 3) Kejriwal booked for promoting bribery
On January 16, the EC issued a notice of poll code violation to Delhi Chief Minister Arvind Kejriwal who was accused of making bribe remarks during a public speech in Goa. He asked the voters to ask the Congress and BJP to give them Rs 10,000 instead of Rs 5,000 but they should vote the Aam Admi Party.
4) BJP files complaint against Rahul Gandhi
On January 11, the BJP filed a complaint with the EC against Congress vice-president Rahul Gandhi accusing him of co-relating the symbol of the Indian National Congress with religious icons like Lord Shiva Guru Nanak, Buddha, Islam and Mahavir, violating the Representation of the People Act, 1951.
5) Uttarakhand accuses BJP of poll code violation
On January 10, the Uttarakhand Congress accused the BJP of violating the poll code for not having removed the posters of the prime minister from petrol pumps.
6) Three Varanasi BJP leaders booked
Former MLA and BJP leader Rajkumar Gautam and two other leaders of the saffron party were booked for putting up posters and banners on the roadside between Pahariya and Ashapur near Varanasi, UP, on January 7.
7) Two rifles and Rs 6 lakh seized in UP
On another case on January 7, the Aligarh Police seized Rs 6 lakh and two licenced semi-automatic rifles from the vehicle of Bahujan Samaj Party's candidate Mohd Sageer during a routine check.