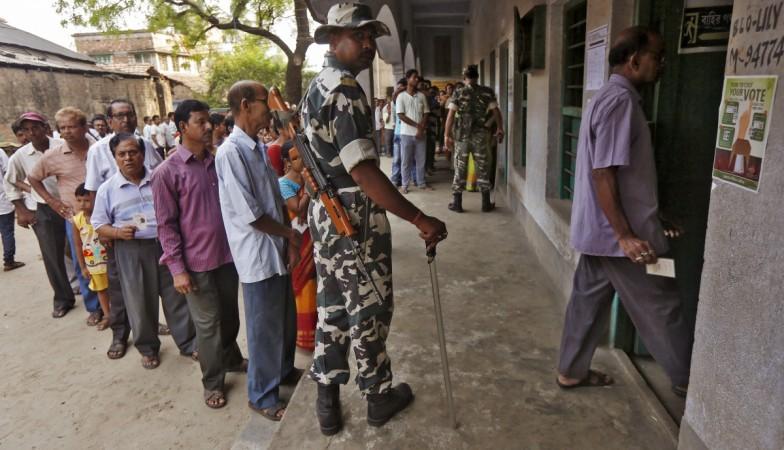 The Election Commission of India (EC) on Saturday (January 28) wrote to Cabinet Secretary P K Sinha reminding him that the government needed to check with it the measures it plans to announce in the five poll-bound states and its departments must abide by the election guidelines.
The letter, which was specifically referred to the finance and the defence ministries, stated that decisions taken by those ministries could influence the elections in Punjab, Uttar Pradesh, Uttarakhand, Goa and Manipur starting next month. The panel also noted that some decisions announced by the two ministries and NITI Aayog have already disturbed the level-playing field in the poll-bound states.
"The commission has noted that in certain cases, the ministries/departments took decisions, which have effect of disturbing level playing field of poll-bound states, without referring the matter to the Commission, particularly by Niti Aayog, Ministry of Defence and Ministry of Finance," the letter said, adding that all the references of the Cabinet Committee should be checked with the Cabinet Secretariat while the matters of ministries or government departments have to be referred by the concerned ministry, according to a March 2014 directive.
"The provisions of the Model Code of Conduct and various instructions... provide that the party in power, whether at the Centre or in States, shall ensure that no cause be given for any complaint that it uses its position to further its prospects in any election," the letter added.
Chief Election Commissioner Nasim Zaidi recently said that the government did not consult the EC about the presentation of the Union Budget. The Opposition parties brought the matter to the panel's notice requesting it to direct the Centre to postpone the presentation of the Budget scheduled on February 1 for it believed the Budget could influence the decision of the voters and give the BJP an unfair advantage in the crucial elections.
Though the date of the Budget's presentation was not postponed, but the Centre was instructed not to announce schemes specific to the poll-bound states.
The EC came to know about the defence ministry's Combined Commanders' Conference only when the Prime Minister's Office sought its permission to allow Prime Minister Narendra Modi to attend an event in Dehradun in Uttarakhand on January 21, the Indian Express reported. When the ministry defended its move to go ahead with the conference, saying that the decision was taken in December 2016, the EC clearly said it had to be consulted even if the decision was taken before the poll dates were announced.
The EC, however, allowed the defence ministry to hold the conference on the condition that it would not be combined with any other public event and no announcement specific to serving or retired soldiers would be made, the daily reported.
As far as the NITI Aayog is concerned, the poll panel has instructed it to not hold gram sabhas in the five poll-bound states.