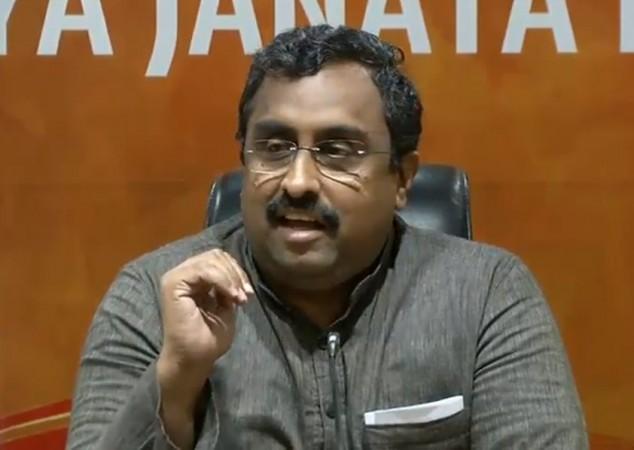 BJP General Secretary Ram Madhav said that those whose names aren't there in the final list of the Assam-specific NRC (National Register of Citizens) will be deported to their countries. He made these comments at the 'NRC: Defending the Borders, Securing the Culture' in Delhi on September 10.
In addition to these statements, the Assam Chief Minister Sarbananda Sonowal also suggested NRC for the entire country. Sonowal went on to say that the genuine citizens of the country would get multiple opportunities to prove their citizenship.
Madhav said that the Congress government signed the Assam Accord in 1985 which made a commitment to 'detect, delete and deport' all illegal immigrants from the state. He also added that Jawaharlal Nehru had enacted an Assam specific law in the 1950s to deport illegal immigrants.
Taking a jibe at Congress President Rahul Gandhi, Madhav said, "Nehru's great-grandson should read the history and extend support to detect and deport illegal immigrants from Assam".
"NRC is being updated as part of the Assam Accord signed in 1985 under which the government had made a commitment to detect, delete and deport all illegal immigrants from the state," Madhav said in the seminar, according to NewsX.
He continued, "The NRC will ensure the detection of all illegal immigrants. The next step will be delete - means deletion of names of illegal immigrants from the voters list and deprive them of all government benefits. The last stage will be deportation."
The NRC created a political controversy in July when the updated draft list for Assam had excluded at least 40 lakh names who were residing in the state. Updating the NRC was aimed at identifying the illegal immigrants in the state.
At the moment, Assam is the only state in the country which has an NRC.