The National Registrar of Citizens (NRC) announced the final draft with names of thousands of people in Assam on Monday, July 30, recognising them as legal citizens of India. About 3.29 crore residents of the state had applied for citizenship and the first draft was published on January 1, 2018, midnight.
At the time, Registrar General of India Sailesh had said that the first draft contained 1.9 crore names and the rest of the names were still being verified. The process has been completed now and the registrar has declared 2.89 crore people as legal residents of the country.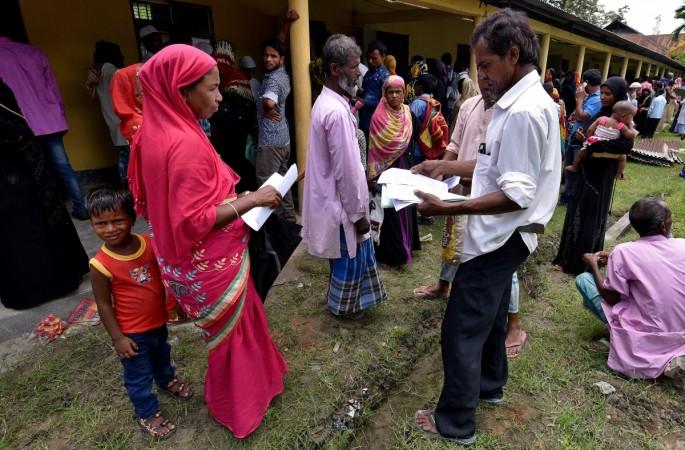 LIVE UPDATES
TMC calls list "inhuman," and has demanded a statement from PM Narendra Modi
Here's how you can check if your name appears in the list
Log on to the official website - nrcassam.nic.in.
Click on 'complete draft is now active' banner.
Enter the ARN to check your name. ARN can be found on the front page of the NRC form.
Enter the Captcha and click on search.
NRC Assam complete draft will appear on the screen.
You can also check your name by SMS. Type ARN space ARN number and send it to 9765556555.
You can also call toll-free numbers 15107 (from Assam) or 18003453762 (outside Assam).
Every person whose name was in the first draft but is missing from final draft will be given an individual letter to file claim for her/his non-inclusion during claims and objections: Sailesh, Registrar General #NRCAssam pic.twitter.com/psEi1IhLtU

— ANI (@ANI) July 30, 2018
"Anyone who tries to create mischief will be strictly dealt with," said Satyendra Garg, joint secretary (NE) of the Ministry of Home Affairs.
"Union Home Minister Rajnath Singh said based on this draft, no reference to foreigners tribunal will happen and people won't be sent to detention centres. We are committed to maintaining law and order. We are confident law and order will be maintained at any cost. We have given sufficient assurance to the state government," Garg added.
"The process has been completely transparent, fair, objective and meticulously carried out. Around 40 lakh people do not find a mention in final draft of NRC. 2,89,83,677 out of 3.29 crore applicants are eligible," said Sailesh.
Out of 3.29 crore people, 2.89 crore have been found eligible to be given citizenship. About 41 lakh names are missing.
The people who are not included can make claims.
Heavy security arrangements can be seen in the state and neighbouring areas after intel suggested that there could be violence in the region.
Manipur too has been put on alert. The state recently passed an inner line permit bill, and the security measures at the border have been beefed up.
Meitei activist Arjun Telheiba also explained that it was normal "if some of the illegal migrants from Assam are coming to Manipur, they have to be deported."
Meghalaya is keeping an eye on the situation and chief minister Conrad K Sangma has said that his government was "aware and concerned" about the possible influx.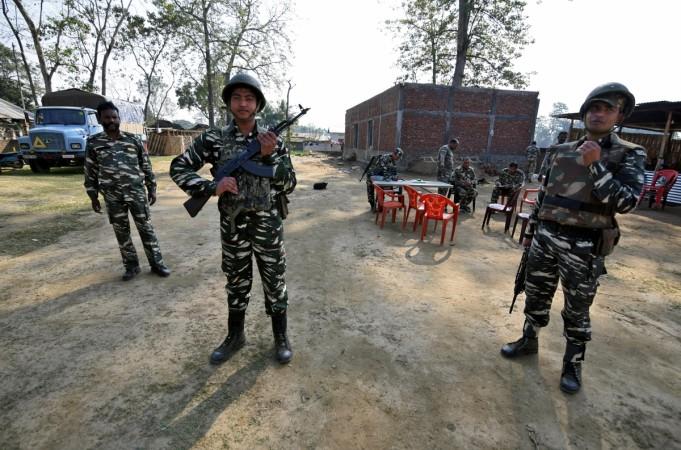 "I already asked the home department to look into this and they are looking into [it]," Sangma told Scroll. "We are trying to best to not let what is happening in our neighbouring state affect us."
The Khasi Students' Union also explained it was "understandable that lakhs and maybe more than that will lose the benefits of the Assam government and they will try to sneak into other North Eastern states."
The other neighbouring states are also keeping a close watch and are worried that there could be an influx of illegal immigrants into the state.
As the draft is set to be released today, many army personnel have been deployed in the region to maintain the law and order situation.
The residents were also pleased with the apex's court decision to make panchayat certificates valid for women when it comes to proving their ancestry
"Our girls do not go to schools, aren't born in hospitals, and are married off early. So they have neither a school nor birth certificate to show their legacy linkage," Abul Kalam Azad, a researcher with Tata Institute of Social Studies, earlier told the Times of India.
All the verification process has been carried out under the supervision of the Supreme Court and is as per the Assam Accord of 1985.
Under this, people who entered the country until the midnight of March 24, 1971, will be considered as Indian citizens.
The draft will have the names of Indians in Assam, whose citizenship has been verified through their relation to their ancestors.
Assam has been reeling under the issue of illegal migrants for a long time
Those names that do not appear on today's draft will be considered foreigners in the state.
The aim of this draft is to identify the "genuine citizens" of India and find out the illegal immigrants living in Assam