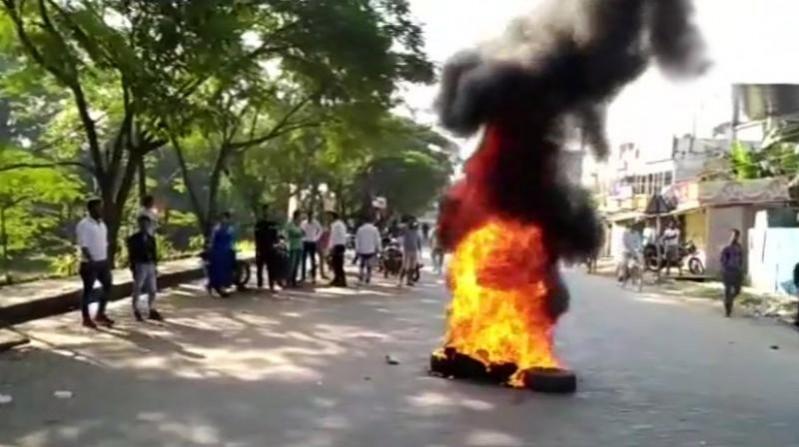 A day after the killing of five people in Assam's Tinsukia district, Sahadev Namashudra recalled the terror he went through the previous day when gunmen said to be militants shot dead five civilians.
Namashudra is the sole survivor of the bloody incident that took place at Kheraibari in Tinsukia district late on Thursday evening.
"A group of people in Army fatigue came to our shop around 7.45 p.m. They called us outside and took us to a nearby place. They asked us to line up and said they wanted to ask us something," said Namashudra, who miraculously survived the massacre.
"We had to line up. Suddenly I heard gunfire. I jumped towards a low land. There was some smoke and I could hear more rounds of gunfire. There was chaos. I remained lying down for five to 10 minutes in the dark.
"When I looked for others who were in the group, I saw someone lying on the ground.
"I started running towards my house. I called the others, only to find five bloodied bodies."
According to him, when the killers who he feels were militants left the scene, they were conversing in Assamese.
"But with us they spoke in Hindi. I am alive because I jumped on the other side of the place where we were lined up. It was dark and perhaps they did not see me when I jumped."
On Friday, the ULFA denied it carried out the killings.
Bengali Hindu groups in Tinsukia district have called a shutdown in Tinsukia district to protest against the killings.