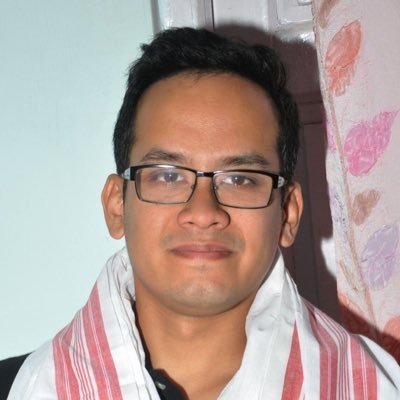 Former Assam Chief Minister Tarun Gogoi's son Gaurav Gogoi has been blessed with his first child. Gaurav shared a picture of his child on Twitter.
Gaurav shared the news expressing his happiness as he captioned the picture, "Blessed to have my first child born this morning. 8th November 2016 will always be a special day for me."
Married to UK born Elizabeth Colebourn, Gaurav did not mention if it is a boy or girl. Gaurav and Elizabeth had tied the knot in 2013.
While Tarun Gogoi had been the CM of Assam from 2001 to 2016, Gaurav had completed his masters in Public Administration from New York University. In 2014, Gaurav had joined the Congress Party to contest in the general elections from a place called Kaliabor. He had won the election.
Check the picture of Gaurav's first child here: