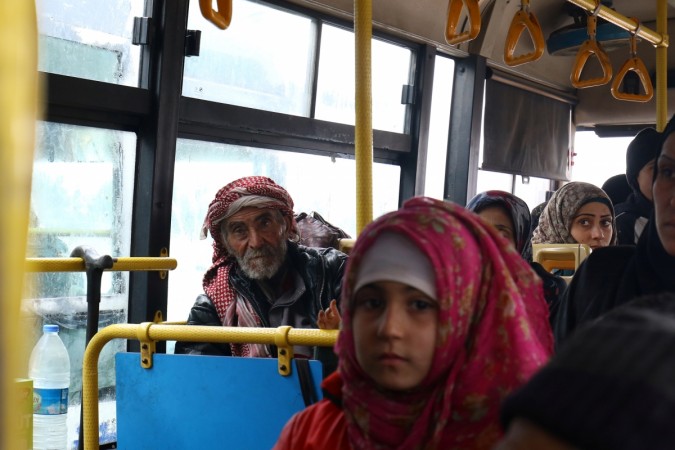 The Syrian state media quoted the government on Thursday as saying that it has taken full control of Aleppo after over five years of armed struggle with rebel forces.
Assad's army and other allies such as Russian forces now have control over eastern Aleppo ending the rule of rebels in the region. At least 34,000 people were evacuated from the city in the past week, the UN said.
Russia, Turkey and Iran had announced that they would be halting the attack on the beleaguered city soon. Aleppo was pounded from sky and ground both.
In a statement, the army said it had "returned security to Aleppo" and called it a "crushing blow" for rebels.
The International Committee of the Red Cross (ICRC) confirmed "all civilians who wished to be evacuated have been, as well as the wounded and fighters".
Snow, strong winds and battered old vehicles have led to slowdown in the evacuation process leaving the civilians stranded in freezing conditions.
In late November, the ground force belonging to President Bashar al-Assad and supporting militias entered eastern Aleppo. Russia and Syrian air forces battered neighbourhoods with airstrikes that left thousands dead.
They had also blocked UN aid from reaching the 2,50,000 people stuck there.