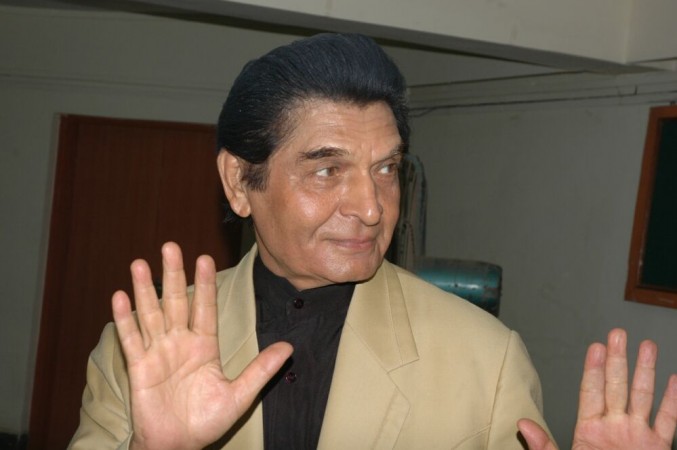 After Tanushree Dutta, many women have come out to openly talk about their horrific sexual harassment incidents, naming and shaming their perpetrators in Bollywood. However, veteran actor Asrani has now called the #MeToo movement 'rubbish'.
The 77-year-old actor feels that all of this is just for promotions.
"I support women, everyone should, but all this is mostly for publicity, part of film promotions and nothing else. All this is rubbish, and 90 percent lie, just to sell it to magazines and for popularity," Asrani told ANI.
Prominent names like Nana Patekar, Alok Nath, Vikas Bahl and Rajat Kapoor have been accused of sexual harassment. However, Asrani has termed the accusations against various actors as 'filmy things'.
"Accusations and blames are all filmy things. Mere accusations mean nothing, don't take this seriously. If you publish Mahatma Gandhi's autobiography, no one will read it but if it's Madhuri Dixit's or Madhubala's autobiography people will come and read it," the veteran actor said.
MeToo movement began a year ago in Hollywood after The New York Times and The New Yorker published various stories about decade-long predation of film producer Harvey Weinstein.
The movement gained momentum in India after Tanushree Dutta accused Nata Patekar of harassing her while shooting for a special dance number for 'Horn Okk Pleasss' in 2008. Following the revelation, many more cases have come to the fore with filmmaker Vikas Bahl, and actors Rajat Kapoor and Alok Nath being levelled with similar allegations.
Bollywood celebrities like Mahesh Bhatt, Tappsee Pannu, Pooja Bhatt, Sonam Kapoor, Parineeti Chopra and Sonakshi Sinha among several others, had earlier spoken in support of the movement.
(With ANI Inputs)