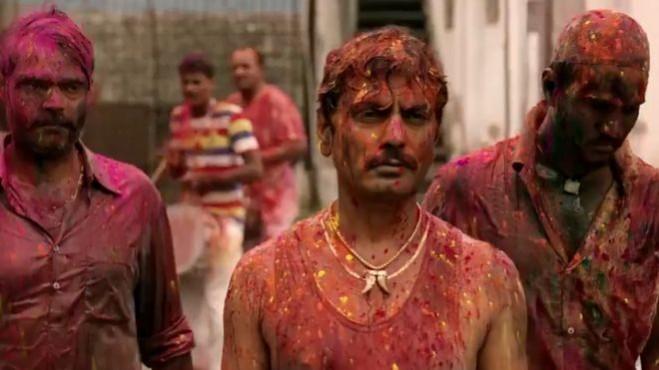 Following sexual harassment allegations against Sacred Games' co-writer Varun Grover, Netflix is reportedly planning to drop the critically-acclaimed web series or drop Grover's name from writer's credit.
"At this time we are evaluating options on the path forward," a source from Netflix told in.com.
The source added, "The #MeToo movement is going the Hollywood way. After the news that Reliance is apparently considering dropping Vikas Bahl's (one of the partners of Phantom,) name from the credits in Super 30, which he is directing, now comes another piece of news. In the light of the recent allegations against one of the writers of Sacred Games, Varun Grover, Netflix is considering some options on how to tackle the situation. They may drop the successful web series completely (which turned around Saif's career once more) or drop the name of writer."
Grover, who is known for writing 2015 film Masaan, has been accused by a woman of sexual harassment during an event in 2001. The woman had anonymously shared her account of what happened that day by posting screenshots on social media.
However, Grover, who has been lending his support to #MeToo movement in India, has denied all the allegations levelled against him in a detailed statement.
"Here's my detailed statement about the completely fabricated, misleading, and defamatory allegations against me. Am absolutely willing to cooperate and clear my name. Let's not allow such agenda-driven tactics to derail this movement please," Grover tweeted while sharing the screenshots of his statement.
Director Anurag Kashyap and Simran co-writer Apurva Asrani have come out in support of Grover and said that they refuse to believe in allegations levelled against him as they know him from a long time.
Here's my detailed statement about the completely fabricated, misleading, and defamatory allegations against me. Am absolutely willing to cooperate and clear my name. Let's not allow such agenda-driven tactics to derail this movement please. pic.twitter.com/VTFeIjygcl

— वरुण (@varungrover) October 9, 2018
This man I have known so closely and so so long that I refuse to believe any allegations about him . #believethevictim and investigate the claims and also be careful to not let vested interests sabotage a long pending genuine movement https://t.co/A4bkVgF9Hb — Anurag Kashyap (@anuragkashyap72) October 9, 2018
What if #VarunGrover is telling the truth? What if there is a larger, more sinister plot to silence influential voices in the #MeToo movement? All claims must be investigated. @varungrover should complain to the police & trace the origin of these messages. @PedestrianPoet https://t.co/yAlA1PP19q

— Apurva Asrani (@Apurvasrani) October 9, 2018