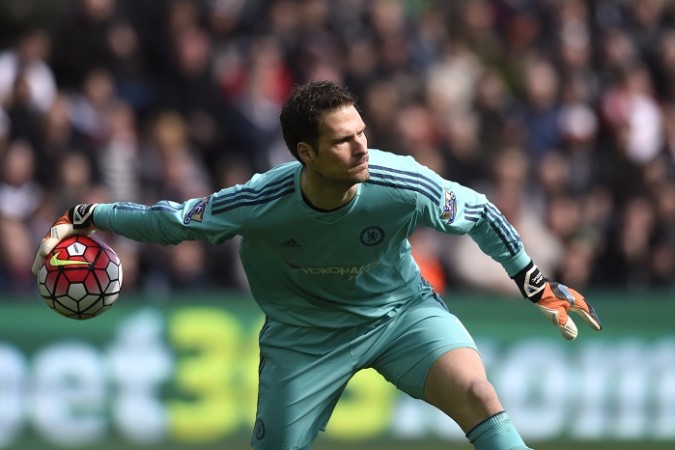 Chelsea's No 2 choice goalkeeper Asmir Begovic is desperate to leave Chelsea in the hopes of getting first team action and the Bosnian's wish could come true before the transfer window shuts on Tuesday with Bournemouth keen to land him as they look for someone to replace 36 year old Artur Boruc.
Also read: FA Cup fourth round results
Though Bournemouth are willing to spend around £12 million for Begovic, Chelsea will let him off the hook only if they can find a suitable replacement. Begovic said in an interview that he feels in great shape.
"I have spoken with the boss - we are quite open about it, he knows I am desperate to play, and that's all it is really. If he can make it happen for me he will. That is something that is going to be sorted out in the next couple of days. I'm 29, 30 in the summer, and feel fantastic and in great shape. It would be a waste not to play and show people what I can do" The Daily Mail quoted the Chelsea player as saying.
Asmir Begovic did make 17 appearances for Chelsea last season but that was because Thibaut Courtois got injured and ever since he returned Bergovic's playing time has been limited. This season, Begovic has not started a single game for Chelsea in the Premier League though he did make 5 starts in the EFL Cup and the FA Cup.
He kept a clean sheet in Chelsea's most recent success in the FA Cup where they won 4-0 against Brentford.
Despite the talks of Begovic leaving Chelsea, Antonio Conte has stated that the only way he will allow him to leave the club is if he can find a replacement before the January transfer window shuts down on Tuesday.
Chelsea have set their sights on Celtic's No 1 goalkeeper Craig Gordon as his replacement but the Scotsman is worried that if he leaves Celtic to join Chelsea he will most likely have to spend his time on the bench and if Gordon decides against moving to Chelsea it could derail Begovic's move as well.