A rare sight of an Asiatic lion taking a stroll along the shores of the Arabian Sea in Gujarat's Junagadh has taken the Internet by storm.
In a photograph that has gone viral, the lion is seen observing the gentle waves, creating a surreal and captivating moment.
The picture is undated.
During the period spanning from April 1, 2022, to January 31, 2023, Gujarat recorded a total of 89 natural deaths and 11 unnatural deaths among the Asiatic lion population.

These figures represent a significant portion, approximately 15 per cent, of the overall lion count, which stood at 674, based on the 2020 census.
Indian Forest Service officer Parveen Kaswan also shared the mesmerising picture on his social media account, comparing the scene to the fictional world of Narnia.
He wrote: "When #Narnia looks real. A lion king captured enjoying tides of the Arabian Sea on Gujarat coast. Courtesy: CCF, Junagadh."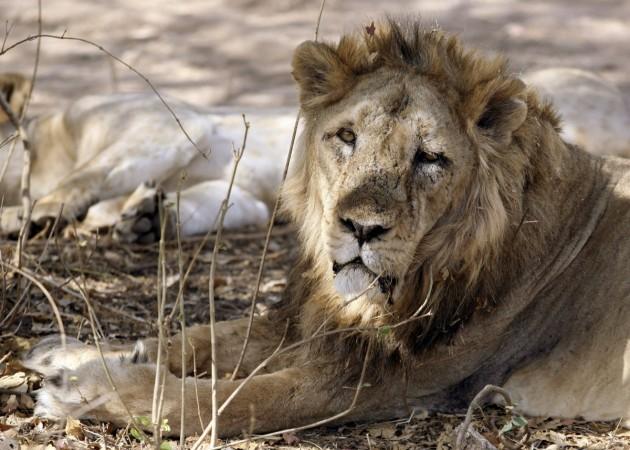 Kaswan, known for his wildlife conservation efforts, further shared a research paper on Asiatic lions, highlighting their habitat distribution along the coastline.
According to the study titled "Living on the sea-coast: ranging and habitat distribution of Asiatic lions" by Mohan Ram and others, Asiatic lions, primarily found in Gir National Park, are increasingly being spotted in Gujarat's coastal regions.
Asiatic lions are exclusively found in the Gir National Forest of Gujarat, with a current estimated numbers ranging from 523 to 650.
(With inputs from IANS)