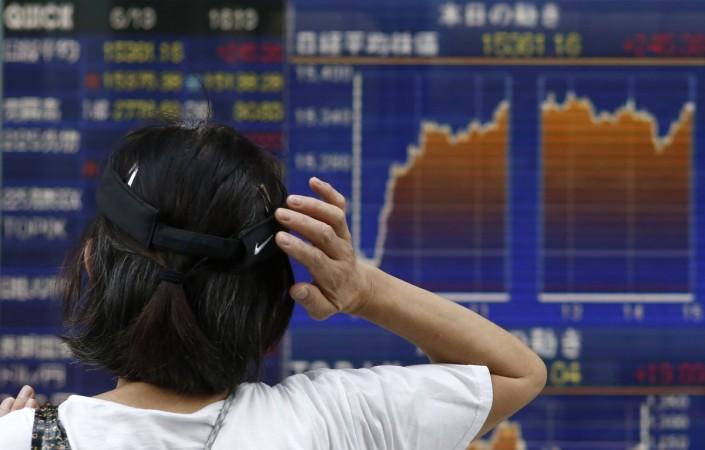 Asian stock markets tumbled on Wednesday after US election polls projected a tight race between Donald Trump and Hillary Clinton. The election is swinging slightly towards Trump, but no clear picture is in place yet.
Much of the action was in currencies where the Mexican peso has become a touchstone for sentiment on the election as Republican Donald Trump's trade policies are seen as damaging to its export-heavy economy, Reuters reported.
The Yen jumped compared to the dollar to 102. Nikkei was down by 429.54 points. The Hong Kong Hang Seng opened 442 points lower and the Shanghai Stock Exchange Composite Index also tumbled on Wednesday.
The neck-and-neck race caused the Mexican peso to jump, dive then spike again as results came in, especially from the key battleground state of Florida.
The dollar was last down 0.1 percent on the peso MXN=D2 but traders cautioned that it could turn on a dime.
Asian stocks rose, fell, then rose again while U.S. stock futures ESc1 put on 0.5 percent.
Both Trump and Democrat Hillary Clinton waged a tight battle in several crucial battleground states in their bitter race for the White House, although opinion polls showed Clinton had an edge in the closing hours of the campaign.
With voting completed in more than half of the 50 US states, the race was too close to call in Ohio, Florida, North Carolina, New Hampshire and Virginia, states that could be vital to deciding which contender wins the presidency.
Markets have tended to favour Clinton as a status quo candidate who would be considered a safe pair of hands at home on the world stage.
"In contrast, a Trump victory would trigger massive uncertainty that would likely undermine risk assets at least initially, which in turn could preclude a Fed rate hike this year," warned Michelle Girard, chief U.S. economist at RBS.
(With Reuters inputs)