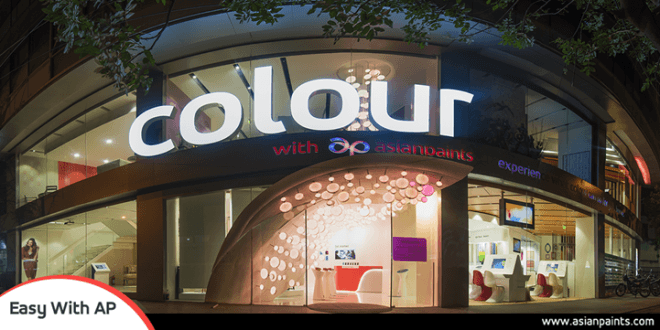 Indian paint manufacturing company Asian Paints is planning to set up two manufacturing units — one each in Karnataka and Andhra Pradesh. The investment is valued at Rs. 4,000 crore.
The Mumbai-based company had completed the land procurement process in both states in the previous financial year, and has taken possession of the land. Ashwin Choksi, the firm's chairman, had been quoted by Press Trust of India as saying in the latest annual report: "The company would be investing in both these facilities to enable it to service the future demand adequately."
The Asian Paints manufacturing unit in Vishakhapatnam in Andhra Pradesh will have a maximum capacity of 4 lakh kilolitres. The investment would be Rs. 1,750 crore. "The approximate amount that would be invested by the company in phases over a period of 12 years from the date of commencement of construction, including the cost of land, would be Rs. 1,785 crore," Asian Paints had said in its notification to the Bombay Stock Exchange.
In addition, the company would also spend about Rs. 2,300 crore to set up another manufacturing facility in Mysuru in Karnataka, which would have a maximum capacity of 6 lakh kl, PTI reported.
Choksi also said demand is still uncertain in the financial year 2016-17. Despite having strong domestic consumption, it remains isolated from the global economy, which continues to be weak.
Asian Paints was founded in 1942. At present, it is Asia's second largest paint company and has a turnover of Rs. 155.34 billion. It operates in 19 countries across the world.