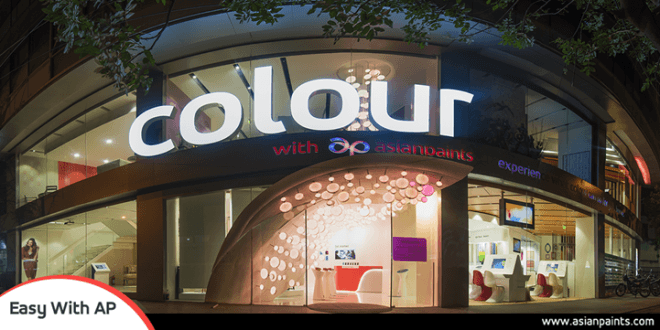 Asian Paints and Hindustan Unilever have been named the top Indian firms in Forbes' sixth annual list of most innovative companies in the world on Wednesday. The two firms are also the only Indian companies to figure among the top 50 in the list.
Asian Paints, India's largest paint manufacturer, was ranked 18 in the list while FMCG firm Hindustan Unilever occupied the 31st position. Tata Consultancy Services, India's largest IT services exporter, was ranked 66. Sun Pharma Industries (ranked 77) and construction group Larsen & Toubro (ranked 89) are the other Indian entries in the list.
Unlike the U.S. market, Indian innovative firms are scattered across different verticals.
Top 10 innovative firms
Tesla Motors and Salesforce retained the first and second position, respectively, for the second consecutive year.
The top 10 firms point to two distinct trends by geography and by verticals. Going by region, the USA continues to dominate the disruptive market with nine out of the 10 firms based in the country. Nearly 50 percent (49 firms) out of the total 100 companies enlisted are based in the U.S..
Vertical-wise, the biotechnology sector has a clear consolidation over others. Though the top two firms — Tesla Motors and Salesforce — belong to automotive and software market, respectively, 50 percent of the companies in the list are involved in the biotechnology sector. Tesla Motors has a market capitalisation of $33.5 billion while Saleforce market capitalisation stood at $51.9 billion, according to Forbes.
"Innovation upstarts Under Armour Inc. (No.6) and Monster Beverage Corp. (No. 7) are dethroning former innovation leaders in their field like Nike and Coca Cola (No. 93). The same could be said for Amazon (No. 11) outdistancing Walmart. Nine of the top ten companies on the list are U.S based. Investors are expecting a surge in innovation from U.S. companies," Forbes said.
Less familiar names like Regeneron Pharmaceuticals, Icyte, Alexion Pharmaceuticals Inc.,Vertex Pharmaceuticals Inc. and Biomarin Pharmaceuticals Inc. from the U.S. made it to the top 10 innovative firms.
The list enumerates companies that are creatively disruptive in their respective industries and gain investors' attention. Forbes said the list requires companies to provide seven years of financial data and that they should have minimum market capitalisation of $10 billion.
Forbes compiles the list based on "innovation premium," which it describes as the difference between a company's market capitalisation (denoting a company's size) and net present value of cash flows (indicating future profitability). The difference denotes the bonus issued by equity investors under the calculated assumption that the company will continue to grow profitably.