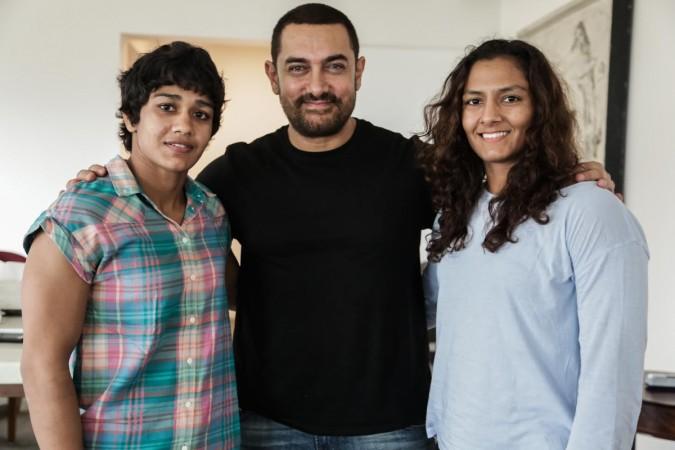 In what is a big setback to India's chances of dominating wrestling at Asian Games 2018, the Wrestling Federation of India (WFI) has dropped 15 wrestlers from the ongoing national camps over alleged "indiscipline".
The wrestlers, including the famous Phogat sisters — Geeta, Babita, Ritu, and Sangeeta — will also not be able to take part in the Asiad trails, which will be held later this month to finalize the list for the upcoming quadrennial multi-sport continental meet, starting August 18 in Jakarta.
The WFI had been criticized for not reacting to complaints of indiscipline against Geeta and Babita but the governing body has swiftly taken action against the star wrestlers this time after they failed to join the mandatory national training camps, according to The Times of India.
All of them not taking camp seriously: WFI President
Only wrestlers who are part of the ongoing camps will be allowed to take part in the trails, the report added. The men's camp had begun in Sonepat on May 10 and will run till May 25 while the women's camp is running simultaneously in Lucknow.
The wrestling body has sent show cause notices to the wrestlers, who are now expected to explain their absence, on Wednesday, May 16.
"It looks all of them are not taking the camp seriously. This is a gross breach of discipline on their part because the federation is struggling to ensure enough sparring partners at the women's camp," WFI president Brij Bhushan Sharan Singh was quoted as saying by the report.
He added: "This is not acceptable. We have immediately removed these offenders from the Lucknow and Sonepat camps. Moreover, they won't be allowed to appear for the Asian Games trials."
Notably, the Dangal sisters from Bhiwani have been celebrated members of the Indian wrestling circuit.
While Geeta rose to prominence by winning a gold medal at the 2010 Commonwealth Games, Babita followed suit by clinching the yellow metal at 2014 edition of the quadrennial multi-sport meet. She also won a silver in the recently-concluded Glasgow Commonwealth Games. Ritu and Sangeeta are among the most exciting young talents in the country.
Sakshi Malik's husband faces the axe
Olympic medallists Sushil Kumar and Sakshi Malik are also not part of the training camps but they had sought permission from the WFI, according to The Telegraph.
Among the wrestlers suspended from the national camp is Malik's husband, Satyawart Kadian. The 24-year-old, who competes in the 97kg category, had won a silver at the Glasgow Commonwealth Games and a gold medal at 2016 Commonwealth Championships in Singapore.