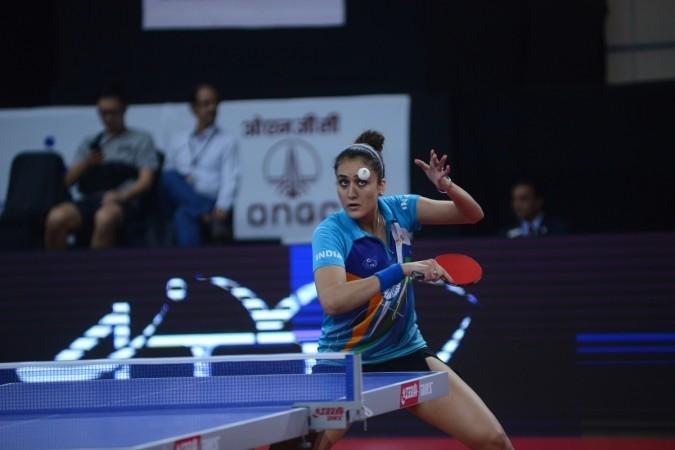 Ahmedabad, September 15: Harmeet Desai and Manika Batra started off with wins in the 30th Table Tennis Asian Cup but India's top player Achanta Sharath Kamal was defeated as the tournament commenced at The Arena by TransStadia here on Friday (September 15).
There was also a big upset in the morning session as Chinese top seed Fan Zhendong went down 2-3 (11-13, 7-11, 11-6, 11-9, 8-11) to Chien-An Chen of Chinese Taipei.
Sharath, ranked 47 in the world, was beaten 5-11, 7-11, 9-11 by South Korea's Lee Sangsu in Group C. The veteran Indian will be action again today to play two more matches in the round-robin format.
Also read: Sharath inspired by Roger Federer
World number 14 Sangsu started to dominate from the first game as he raced to 6-1 and from there he did not look back.
The Indian had yesterday said the opening contest was important but he could not put it across his higher ranked opponent. Sharath is currently world number 47.
The day began on a good note for India as Manika blanked Qatar's Mohamed Aia 3-0 (13-11, 11-8, 11-7) in women's first round. The 22-year-old, who is ranked 119 in the world, admitted that she was under pressure.
"Opening matches are always the pressure ones but I was confident of winning," Manika said after the win in Group D.
"I feel proud to play at home and at the same time there is pressure. My target here (Asian Cup) is to beat a top-ranked player," she added.
Later, Harmeet defeated Saudi Arabia's Abdulaziz Al-Abbad 3-0 (11-6, 12-10, 11-7). Both Manika and Harmeet have entered through regional quotas.