As Gujarat prepares to welcome Asia's top table tennis players this week, the state association acknowledged the contribution made to the sport by Prime Minister Narendra Modi.
The 30th Table Tennis Asian Cup 2017, with a prize money of $50,000, will be held at Ahmedabad's The Arena by TransStadia from September 15 to 17 (Friday to Sunday).
This is the biggest event to be hosted by Gujarat State Table Tennis Association (GSTTA) and after three months of preparation everthing is ready.
Also read: All you need to know about Asian Cup TT
"We started preparations three months ago. We are ready. Players and delegates will start arriving tonight (September 12)," GSTTA secretary Haresh Sangtani told International Business Times, India on Tuesday (September 12).
"This is the biggest table tennis event in Gujarat. We are proud to host it. All top players including Olympic champions will be in action," Haresh, who is also the tournament's organising committee secretary, added.
Haresh recalls the contribution made by Modi when he was Gujarat Chief Minister. He lauded his efforts to popularise sports.
"When Modiji was Gujarat chief minister he used to motivate us. Whenever we wrote to him about players' achievements, he would meet them. He has made a big contribution towards table tennis and other sports in Gujarat. Thanks to him we have Khel Mahakumbh. Modiji played a big part in the success of sports in Gujarat," Haresh said.
When Haresh was asked how Gujarat got a chance to host Asian Cup, he said the Table Tennis Federation of India (TTFI) was impressed with the organisational skills of GSTTA and hence it allotted the event.
"Asian Table Tennis Union (ATTU) allotted Asian Cup to TTFI in October 2016. TTFI was impressed with our organisational skills when we hosted Commonwealth Table Tennis Championship in 2015. The event was a success and was appreciated all over the world. We also conduct Nationals every year and that too is praised by one and all," Haresh said with satisfaction.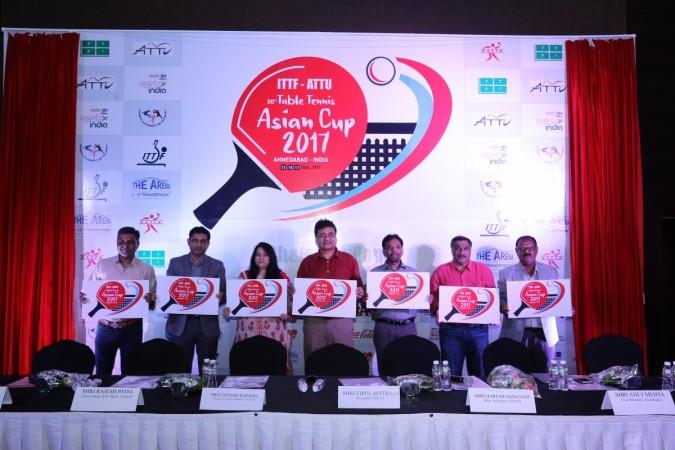 It is always difficult for non-cricket sports to get sponsorship but for Gujarat the support of its government has paved the way for Asian Cup this year and other events.
"We are lucky in terms of sponsorship for table tennis because Gujarat government supports sports. There are good policies for sports. We can easily conduct international events. A total of Rs 1.5 crore is required for Asian Cup. They are very supportive," Haresh lauded the government.
Haresh said events like Asian Cup will help youngsters take up the sport.
"Our Gujarat players have been doing well. By watching top players it will help them immensely. Local boy Harmeet Desai has qualified and it is a big boost for us. Hosting of Asian Cup will benefit Gujarat and India players. They can watch and learn," Haresh opined.
Haresh mentioned how GSTTA president Vipul Mittra, Milind Torawane, the tournament's organising committee chairman and others are working tirelessly to make the event a grand success. He was confident of delivering a highly successful tournament.