Asian Athletics Championships 2017 is set to kickstart at the Kalinga Stadium in Bhubaneswar on Thursday. The competition will end on Sunday.
The competition was initially set to be held in Ranchi, but was later shifted to Bhubaneswar.
Athletes from 45 countries have reached Bhubaneswar to participate in more than 40 events.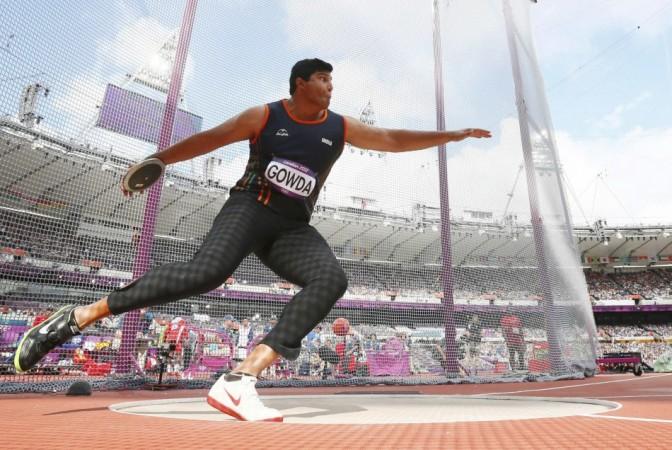 This is for the second time in the last six years, India will be hosting the event. Pune hosted the championship in 2013 while New Delhi became the first Indian city to host the games in 1989.
India have been decent in the Asian Athletics Championships ever since its advent in 1973. Though China and Japan have dominated the medals tally, India athletes have found themselves in the medal table.
India will look forward to another major medal haul in the 2017 Asian Athletics Championships. India won 13 medals in 2015 and 17 in 2013. India will be eager to come up with an ever better performance in front of their home crowds.
Athletes like Vikas Gowda, Neeraj Chopra, Dutee Chand, Tintu Luka, Manpreet Kaur will look to deliver the goods in the 2017 Asian Athletics Championships.
The task is not going to be easy as athletes from China, Japan and Qatar are fielding a quality line-up.
Asian Athletics Championships 2017
Dates: July 6-9, 2017

Venue: Kalinga Stadium in Bhubaneswar

Tickets available at eventsnow.com

Participating nations – 45

TV listing: DD Sports (India)

Events – both men and women's - 100m, 200m, 400m, 800m, 1500m, 5000m, 10,000m, Marathon, 100m hurdles, 110m hurdles, 400m hurdles, 3000m steeplechase, 20 km walk, 50 km walk, 4x100m relay, 4x400m relay, high jump, pole vault, long jump, triple jump, shot put, discus throw, javelin throw, hammer throw
Indian athletes: Men: Amiya Kumar Mallick, Muhammed Anas, Amoj Jacob, Arokia Rajiv, Jinson Johnson, Vishambhar Keolkar, Ajay Kumar Saroj and Siddhantha Adhikari, G Lakshmanan, Murli Kumar Gavit, Lakshmanan, Gopi Thonakal , Kalidas Hirave, Naveen Kumar , Durga Bahadur Budha, Siddhant Thingalaya, Prem Kumar, Jabir MP, Santhosh Kumar T and Durgesh Kumar Pal, S Siva, Chethan B and Ajay Kumar, Ankit Sharma, Samsheer SE and Siddharth Mohan Naik, Arpinder Singh and Karthik U, Tajinder Pal Toor, Jasdeep Singh Dhillon and Omprakash Singh Karhana, Vikas Gowda, Dharamraj Yadav and Kirpal Singh, Niraj Kumar, Neeraj Chopa, Davinder Singh Kang, Abhishek Singh, Jagtar Singh, Abhishek Shetty, Jyotishankar Debnath, Anuroop John, VK Elakkiya Dasan, Pravin Muthukumaran and Chintha Sudhakar, Sachi Roby, Mohan Kumar, Kunju Muhammed.
Women: Dutee Chand, Srabani Nanda, Nirmala, MR Poovamma and Jisna Mathew, Tintu Luka, Archana Adhav, Lili Das, Monika Choudhary, Sanjivani Jadhav, L Suriya, Sanjivani Jadhav, Meenu, Sudha Singh , Parul Chaudhary, Nayana James, Anu R, Jauna Murmu , Arpitha M, KM Sangeeta; High jump: Sahana Kumari and Swapna Barman, Nayana James, Neena V and G Karthika, Sheena NV, Joyline Murali Lobo, Manpreet Kaur, Ramanpreet Kaur ,Anamika Das,Kamalpreeet Kaur Bal, Seema Punia ,Himani Singh, Sarita R Singh, Gunjan Singh, Annu Rani, Poonam Rani Singh , Suman Devi, Swapna Barman, Purnima Hembram and Liksy Joseph, Merlin Joseph, Reena George, Ruma Sarkar, Himashree Roy, Vijayakumari GK, Sarita Ben Gayakwad, Debashree Mazumdar.