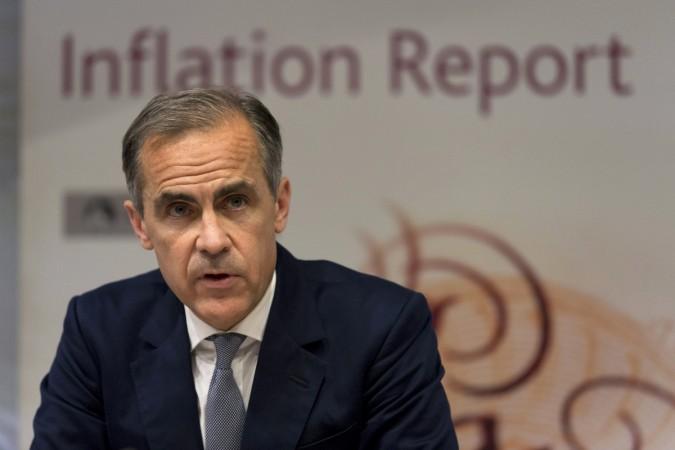 Asian shares followed global stock markets higher on Friday after the Bank of England launched a larger-than-expected post-Brexit stimulus package that sent the British pound tumbling.
An overnight rally in crude oil prices also sharpened risk appetites, but some caution before the July U.S. non-farm payrolls report later on Friday limited gains.
MSCI's broadest index of Asia-Pacific shares outside Japan extended gains to 0.9 percent, headed for a 0.6 percent weekly gain. MSCI's world stocks index rose 0.1 percent on Friday.
Japan's Nikkei advanced 0.3 percent, on track for a loss of 1.6 percent for the week.
China's CSI 300 index climbed 0.1 percent, set to end the week flat. The Shanghai Composite was little changed, poised for a 0.1 percent weekly gain.
The BoE's quarter point rate cut to a record low 0.25 percent boosted shares in Europe while sending already low global bond yields even further down with British yields hitting record lows as gilt prices rose.
The BoE said it would take "whatever action is necessary" to achieve stability in the wake of Britain's vote to leave the European Union.
"BoE Governor Mark Carney's assessment of the post-Brexit U.K. economy was very negative, predicting the unemployment rate will rise from 4.9 percent to 5.5 percent over the next two years despite the new stimulus," Angus Nicholson, market analyst at IG in Melbourne, wrote in a note.
"That makes it very likely that further cuts to the policy rate and expansions of the BoE's other easing measures will be forthcoming over the coming months, providing further downside risks to the pound," he said.
The British pound crawled up 0.2 percent to $1.3130 after retreating 1.7 percent overnight.
The U.S. Treasury 10-year note yield US10YT was little changed at 1.4991 percent after dropping 25 basis points overnight during a broad post-BoE rally in bond markets, which took the 10-year gilt yield GB10YT=RR to a record low of 0.639 percent.
Yields on euro zone bonds such as German bunds also tumbled on Thursday as bond prices rose after the BoE news.
Wall Street ended Thursday little changed ahead of the July U.S. nonfarm payrolls report later on Friday which will be scoured for clues to whether it is strong enough to support a Federal Reserve rate hike as early as September.
Economists polled by Reuters expect U.S. employers to have added 180,000 jobs, compared with 287,000 in June.
"Based on our analysis, the payroll growth in July is likely to be pretty strong," said Ayako Sera, market strategist at Sumitomo Mitsui Trust Bank. "I expect a figure above 200,000. That should be positive for the dollar."
The dollar gained 0.1 percent to 101.27 yen, on track to fall 0.8 percent on the week. The euro was steady at $1.1131, set to end the week 0.4 percent lower.
The dollar index was steady at 95.775 after gaining 0.2 percent on Thursday.
Gold was also flat at $1,360.30 an ounce ahead of the payrolls report, heading for a 0.7 percent gain for the week.
Oil pulled back slightly after rallying overnight following a modest stockpile drop at the U.S. delivery hub for crude futures. It is still well above the 3-1/2-month lows hit earlier this week, as traders covered short positions.
U.S. crude CLc1 was down 0.4 percent at $41.75 a barrel after surging 2.7 percent overnight. It's on track for a 0.4 percent gain for the week.
Global benchmark Brent crude futures LCOc1 slipped 0.5 percent to $44.07, heading for a weekly rise of 3.8 percent.
The Australian dollar hovered near a 3-week high, after the Reserve Bank of Australia said core inflation is likely to remain below target until 2018, leaving the door open to more policy easing following the cut in its benchmark rate to an all-time low of 1.5 percent this week.
The futures market is pricing in a 50-50 chance of another cut by year end.
The Aussie climbed 0.25 percent to $0.7649, and Australian shares added 0.5 percent.