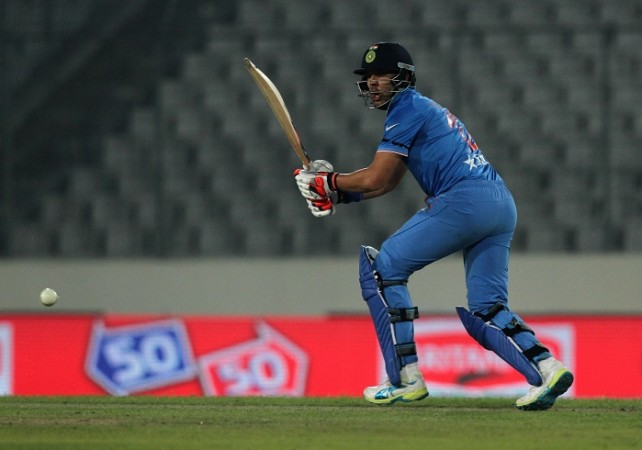 India have probably ticked all their boxes before heading into the Asia Cup T20 2016 final against Bangladesh, which will be played Sunday at the Shere Bangla National Stdaium in Mirpur, Dhaka.
By hammering UAE in their fourth match of the Asia Cup, India remained unbeaten in this tournament, and are the favourites to lift the silverware.
But it will not be an easy task against the hosts Bangladesh, who have also got the better of teams like Pakistan and Sri Lanka in this tournament. The only match that Bangladesh lost was against India, in the opening game of the tournament.
India captain MS Dhoni is happy with his team's performance, and is also aware of the fact that playing against Bangladesh in the final of the Asia Cup will be a challenging task. Dhoni is hopeful his boys will put up a big show in the final showdown.
"A lot depends on which team plays better cricket. In this format, the difference between the two teams can often be just one knock, one individual having a very good day or one bowler having a very good day," Dhoni was quoted as saying by PTI.
"The difference between a good team and not so good team can be just a performance on that particular day. So I feel it will be a very good final."
The 34-year-old captain believes India are ready for the ICC World T20 2016. Dhoni thinks India have the right combination.
"T20s we can play with this team anywhere in the world. Three proper seamers, two spinners and if needed part-timers. I think it's a right combination," Dhoni added.
"And even if you go for a few extra runs, with the batting that we have - till No. 8 we can bat - I think we can look to get those extra runs if the opposition scores off us. So I think this team is set for playing in any conditions, whether you are playing in India or outside India. It looks like a very balanced team."
"As I said, players fitness we have to keep an eye out for. If we manage to do it, then we are all ready for the T20 World Cup."