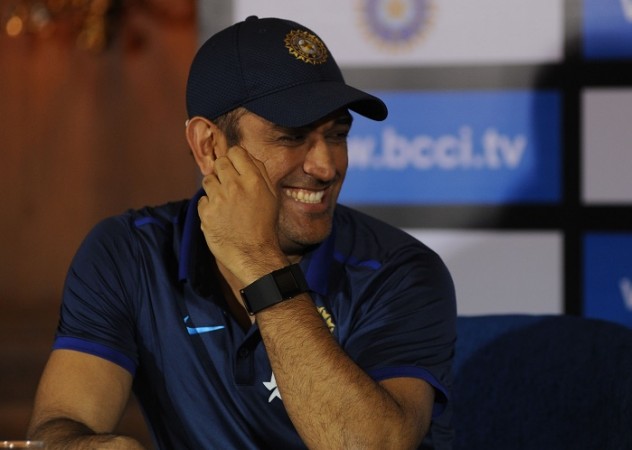 India is going into the Asia Cup T20 2016 with back-to-back series victories over Australia and Sri Lanka, which helped them reach the zenith of the ICC rankings in the shortest format of the international game.
They will look to hold on to their No.1 ranking until the end of the ICC World T20 2016, which will start from March 8 in India.
India recently played a three-match T20 series against Sri Lanka at home, with captain MS Dhoni deciding to stick with the same playing XI for all the three games.
Dhoni hardly made any changes to his side during the T20 series against Australia as well. The 34-year old batsman feels he has a settled batting lineup and he has nothing to worry about. Dhoni also refused to push himself up the batting order in the upcoming tournament, for his own personal gain.
Dhoni has done well when he has batted at the No.4 position, but most of the solid innings in that position has come in ODIs. T20 is a different ball game, and Dhoni is best suited to finish the innings of.
"Virat (Kohli), he is at 3, (Suresh) Raina at 4, Yuvraj Singh at 5, I am 6, (Ravindra) Jadeja (No.7), Hardik (Pandya at No.8). We may try [a promotion] if there is good partnership; we may try one of the hitters to go up and express maybe from the very first ball," Dhoni was quoted as saying by ESPN cricinfo.
"But whether I see myself getting that promotion, I think it will be slightly difficult. In a normal scenario, I don't see myself batting up the order because of the batting line we have got."
India's finishing in the last couple of series' has been good. With Dhoni, Pandya and Jadeja handling the lower-middle order, India need not worry about their death overs concerns. They successfully scored at a run rate of above 9 in the final overs in the recently-concluded T20 series' against Australia and Sri Lanka.
Dhoni has shrugged off any concerns regarding the batting prowess of the lower-middle order. The India captain also feels that if the top order gets most of the runs, then batsmen batting at No. 6 or 7 have very little to do.
"As of now it [No.6 and No.7] doesn't seem like a problem. Usually six and seven won't or should not get an opportunity. If the team is doing well, I don't think No.6 and No.7 will or should get more than 10 balls or 12 balls, which you will have to make the most of," Dhoni added.