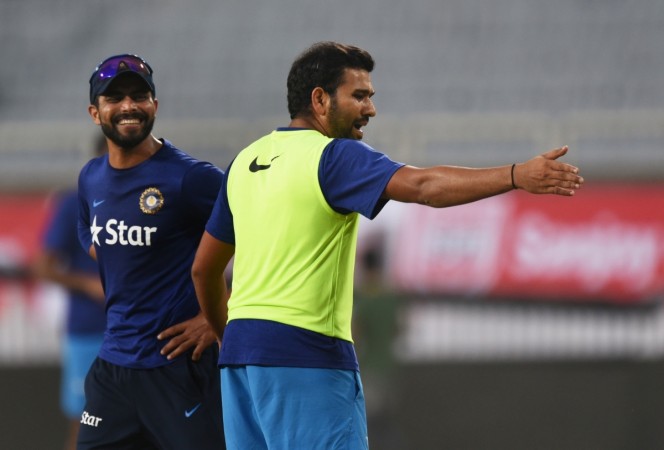 Rohit Sharma remained the star performer for India in their Asia Cup T20 2016 opener against Bangladesh on Wednesday in Mirpur, Dhaka. The Indian cricket fans and aficionados may have already started singing plenty of praises for the opening batsman's swashbuckling innings of 83 runs off 55 balls, but Rohit has a message for all his supporters -- he isn't done yet.
The Men in Blue started their Asia Cup campaign on a high as they won over the hosts by 45 runs and stamped their dominance in the competition comfortably and made everyone aware that they are indeed the favourites to win the title.
However, the competition has a long way to go. India have to focus on probably one of the biggest games of the tournament now -- against Pakistan. The two historical arch-rivals of cricket clash swords this Saturday and Rohit Sharma knows the importance of doing well in the game.
"It is always important to start the tournament on a fresh and positive note," Rohit was quoted by the BCCI. "I am glad that I was able to put up that performance for the team [against Bangladesh] and we could achieve that win."
The 28-year-old played an integral role for India as his lethal willow-wielding antics reverberated all across Bangladesh. From 21 runs off 28 balls, Rohit played a superlative innings and he was soon seen scoring 72 runs off 45 balls, before getting out in the last over for 83 runs.
"I don't want to look back too much on my form. I just want to carry it to every tournament I play," continued Rohit.
"I am not harping on what has happened in the past, I want to look forward. We did pretty well in the T20Is against Australia and Sri Lanka, but for me, it is important that I look forward and not think too much about what has happened before."
"I am a very positive person and someone who looks as to what is coming next. Pakistan is next and I am looking forward to it," Rohit explained.