MS Dhoni's 200th ODI as captain of the Indian cricket team didn't go as planned. While the World Cup-winning skipper would have wanted to mark the landmark match with a win, the Men in Blue were forced to settle for a thrilling tie in their Asia Cup 2018 Super Four match against Afghanistan in Dubai.
Nonetheless, Dhoni has said he is happy with the result as he felt quite a few things didn't go India's way on Tuesday and they could have easily ended up on the losing side.
The veteran wicketkeeper-batsman, who had assumed the role of India captain after 696 days due to Rohit Sharma's absence, heaped praise on Ashgar Afghan's men for their spirited show in a dead-rubber.
He added the entire Indian team has enjoyed watching Afghanistan play the brand of cricket they had played throughout the Asia Cup.
Afghanistan have improved a lot: Dhoni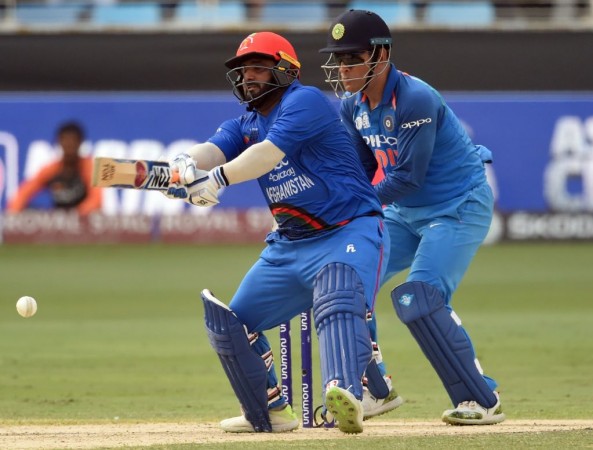 Mohammad Shahzad's 116-ball 124 and Rashid Khan's miserly last over which saw him concede only six runs saw Afghanistan bow out of the six-team tournament on a high — deservedly with a point in the Super Four round.
Notably, Afghanistan, who topped Group B after comprehensively beating Sri Lanka and Bangladesh, ran the latter and Pakistan close in the Super Four stage but agonisingly ended up on the losing side in both the matches.
"The Afghanistan guys played really well. 250 was a very good score on this wicket. We could have been on the losing side because of quite a few things that didn't go for us, so I'm happy with the result," Dhoni said.
"Their [Afghanistan's] cricket has improved a lot. The way they have continued from the start of the Asia Cup, it is commendable and we have enjoyed their cricket.
"It is one country that has risen through the ranks very well. They played really well. They batted extremely well too. The wicket slowed down later, but they bowled extremely well throughout the game and their fielding was tight too."
Don't want to get fined: Dhoni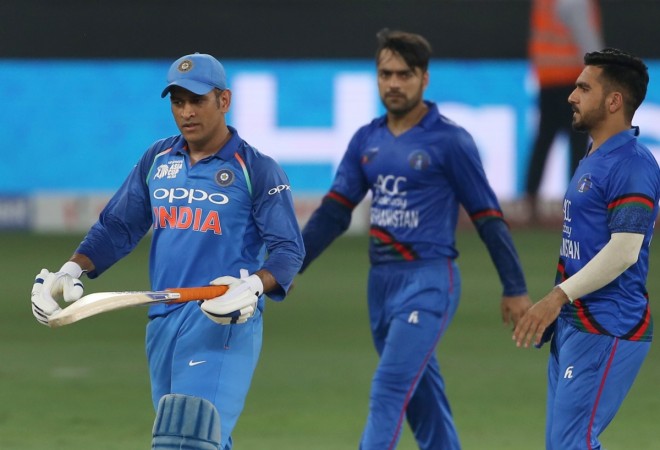 Dhoni stopped short of blasting the poor umpiring during their tie but managed to get the point across in his own cheeky manner.
The stand-in captain also pointed out India hadn't gone in with their full-strength team but said expressed disappointment at batsmen's shot-selection and the new-ball bowlers' opening spells.
India were without Rohit Sharma, Shikhar Dhawan, Yuzvendra Chahal and their lethal new-ball pairing of Bhuvneshwar Kumar and Jasprit Bumrah as the star players were rested ahead of the big final, scheduled for Friday.
"I wouldn't say we went wrong in the chase. To start off, it was like a handicap in golf. We didn't go with a full-strength side. Not enough spinners on this wicket. The first over that a fast bowler bowls, they need to extract swing. We didn't hit the back of a length area, and we gave away too much initially with the ball," Dhoni added.
"We got off to a very good start with the bat, but the wicket slowed down over the course of the game, so someone should have continued with the bat. Shot-selection is something that we need to work on.
"There were a couple of run-outs, and a few things we can't talk about (the umpiring howlers) because I don't want to get fined for it. It's good that it's a tie, but they played really well."
Shahzad, Nabi shine for Afghanistan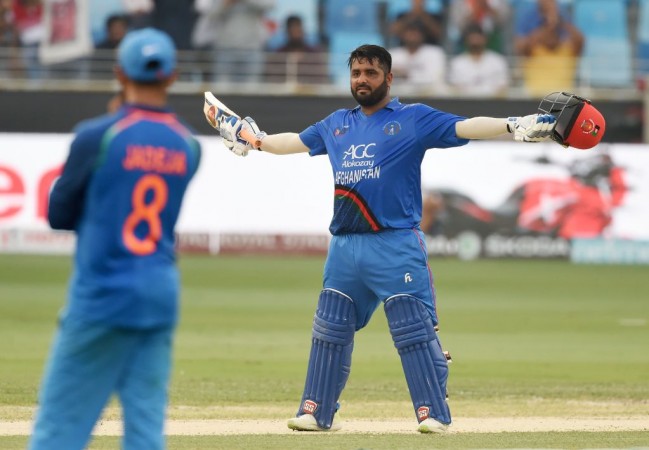 Centurion Shahzad had launched into debutant Deepak Chahar, giving Afghanistan a solid platform to set a competitive total. He picked the bowlers to go after and successfully put them out of attack with clean and aggressive ball-striking.
Veteran Mohammad Nabi also chipped in with a 56-ball 64 to help Afghanistan set India a competitive target of 253 on the slow Dubai track.
During the chase, India's long-standing middle-order concerns were exposed as they lost their last eight wickets for 110 runs after being in a commanding position at one point in the chase — 142 for 2.
A couple of umpiring howlers saw the back of Dinesh Karthik (44) and Dhoni (8) but KL Rahul (60) wasted India's only review after being adjudged LBW off Rashid.
The likes of Manish Pandey and Kedar Jadhav failed to contribute. Ravindra Jadeja batted well with the tail to take the team closer to the target but got out in the penultimate ball of the match when the scores were level.