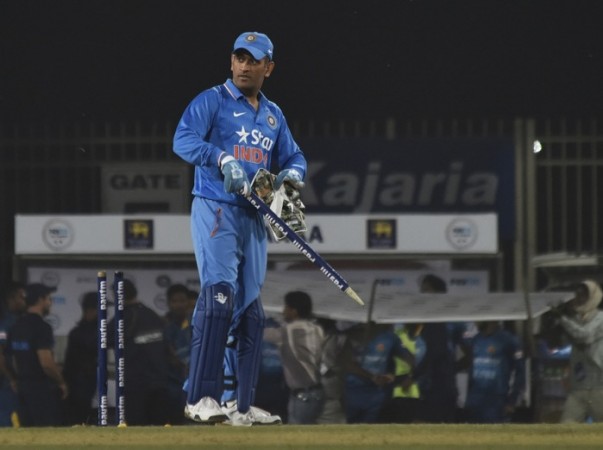 India pace bowler Mohammed Shami was ruled out of the Asia Cup, after failing to recover from his injury in time.
The fast bowler pulled out of the Australia tour because of a hamstring injury picked up in training, and the medical staff have decided he needs more time to recover. Bhuvneshwar Kumar will take his place in the team.
"The BCCI medical team confirms that Mohammed Shami has been ruled out of Asia Cup, 2016," BCCI secretary Anurag Thakur said in a statement on the BCCI website. "The decision has been taken to give him more time to recover from the Grade II injury to his left hamstring.
"The all-India senior selection committee has named Bhuvneshwar Kumar as the replacement."
Meanwhile, MS Dhoni said that the squad picked for the Asia Cup 2016 as well as the ICC World T20 2016 is well-balanced, with the skipper confident India have enough depth, in case of injury.
There are just five days to go until India play their first match of the Asia Cup 2016 against Bangladesh on Feb. 24 in Mirpur, Dhaka.
The likes of Shikhar Dhawan, Rohit Sharma, Virat Kohli, Jasprit Bumrah, Hardik Patel as well as newbie Pawan Negi have made it to the 15-man squad for India and Dhoni, the captain of the ship, admits that even if there are last minute changes owing to injuries, the team chemistry remains intact.
There were also discussions on Axar Patel and Manish Pandey getting axed by the BCCI selection committee during the announcement of the squad, but Dhoni prefers to see the positive side.
"Sometimes we have to leave someone, so that overall balance of the team remains intact," Dhoni was quoted by Press Trust of India. "Even if a player is ill or gets injured for two matches then also we have to ensure his replacement is there in the team."
"But at the same time it's ideal if a player is capable of being picked for more than one situation rather than saying that he can only be a replacement for one individual. Overall if we see at the 15 [member squad] it looks like a very balanced squad," he added.
"There are players to replace in any eventualities," the World Cup winning captain explained.
The 34-year-old wicket keeper-batsman also mentioned that the shape of the team is pretty impressive and the good results against Australia and Sri Lanka in the recent T20 matches earlier this year have made the Indian side go in an "auto-pilot" mode.
"We have played T20s in Australia and Sri Lanka at home in recent times. The team is doing well. So, you can say that the team is in auto-pilot mode. Injuries have to be kept at bay. If every player is fit, and every player is in form then it is good for the team," Dhoni said.