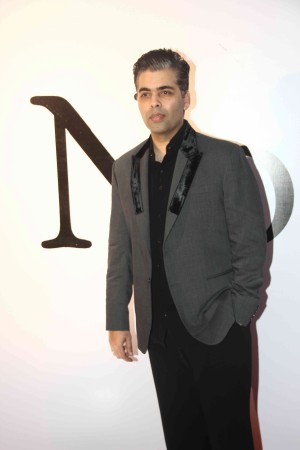 Filmmaker Ashoke Pandit, newly appointed Censor Board member, has sparked controversy with his tweet on Karan Johar and "AIB Knockout".
The "AIB Knockout" video, which went viral on Facebook and Twitter, features Karan as the 'Roastmaster', while the actors Ranveer Singh and Arjun Kapoor were grilled by the host and panel of celebrities.
While the video garnered more than 4 million views since the day of its release, it has also been slammed for its "foul language".
Following complaints from several people, Maharashtra government on Monday ordered Mumbai police to investigate the video.
Supporting Maharashtra government's move, Pandit tweeted saying that inquiry should be held. He also called the "AIB Knockout" videos as porn show on stage.
Taking a potshot at the director-producer, Pandit tweeted that Karan should show his position to his mother while performing the act.
"Karan Johar could have easily shown his position while performing sex to his mom at home instead of making it public.#AIB Porn Show," he tweeted.
"Did the police give permission to #AIB even after they knew what B stands for?#Bakchod."
"Was the script of #AIB which was a stage play approved by the Authorites which approve plays.?"
"I support #MaharashtraGovts inquiry into #AIB a porn show on stage."
Earlier twitter was divided on the "AIB Knockout" videos. However, Pandit's tweet started a different debate where filmmakers and critics condemned his tweet.
But Pandit defended himself and said that he stands by his statement.
"I stand by my tweet. If you depict masturbation on stage it is porn. Will you see this with your parents and family? It's a shame to call it charity. Karan Johar, Arjun, Ranveer are icons," Pandit told NDTV.
"Don't teach me what is humour - I am the king of comedy. I have done many comedy shows. I am the King of Comedy," he added.
Checkout what critics and filmmakers have commented on Pandit's tweet: