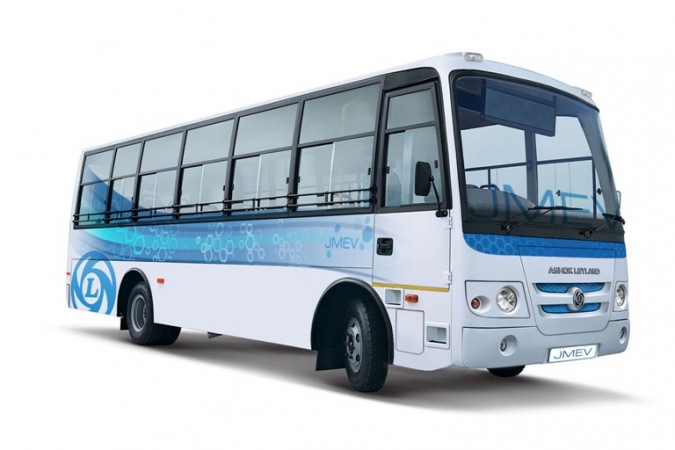 Chennai-based auto major Ashok Leyland launched the first India-made electric bus on October 18. The bus, called the Circuit, has been designed and engineered entirely in India. It is a zero-emission vehicle created by Ashok Leyland specifically for Indian road and load conditions.
"In April 2015, at FAME Delhi workshop, we had committed to vehicles with full electric power trains by January '17. I am happy to dedicate the first vehicle in this new Circuit series, ahead of schedule. As a world leader in public transport, we can proudly say that we have created a product that will enhance the environment in the cities — this is in keeping with Ashok Leyland's philosophy of 'Aapki Jeet, Hamari Jeet'," Vinod K. Dasari, managing director, Ashok Leyland, said at the launch.
This new Circuit range of vehicles will be offered on multiple platforms. The buses will be priced in the range of Rs 1.5 to Rs 3.5 crore. The Circuit buses are built on mass-market platform that will enable the operator to cater to customers in city centres with minimal operational and maintenance costs.
"India's first ever fully electric bus, developed for India and made in India, is a big leap in mass public transport and we are glad that Ashok Leyland has been able to deliver this. This vehicle will support the government initiative of reducing India's eight lakh crore fuel import bill and is a promise for a brighter and cleaner future for all of us and for our future generations," Ambuj Sharma, additional chief secretary, industries and commerce, government of Tamil Nadu, said.