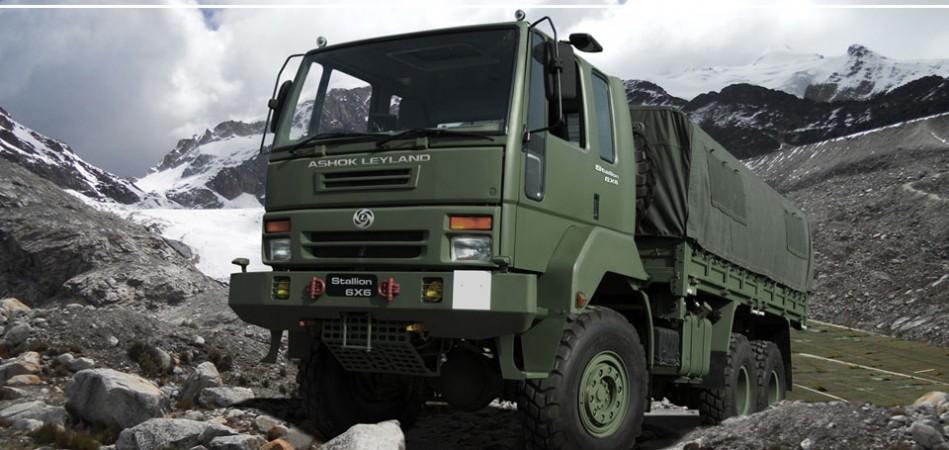 Indian automobile manufacturer Ashok Leyland has bagged a contract worth Rs 800 crore from the Indian defence services wherein the company will supply 450 field artillery tractors (FAT) 6X6 units, 825 ambulance 4X4 units and similar super stallion vehicles, the Economic Times reported.
A field artillery tractor, or FAT, is a type of artillery tractor that is used to tow field guns, but excludes anti-tank guns.
"The orders for Field Artillery Tractor (FAT) 6X6 and ambulance 4x4 are in keeping with the momentum witnessed recently in the area of upgradation of technology and resources by the defence forces," Vinod K Dasari, managing director of Ashok Leyland, was quoted as saying by the publication.
He further said the contract reaffirms Ashok Leyland's credentials of being India's largest defence mobility manufacturer which meets the demands of the Army, Navy and Air force.
The Field Artillery Tractor 6X6 on the super stallion cargo transport truck will function as a gun tower for all artillery guns. It would also provide the Indian Army flexibility in deployment and in utilising artillery resources. The super stallion vehicle can be used across various logistical segments.
The specially-built ambulance 4X4 would provide enhanced medical care in "immediate aftermath of injuries." A double insulated body of the ambulance would maintain temperatures inside the vehicle, while the rear air suspension would reduce the shocks caused during transportation.
Stocks of Ashok Leyland closed at Rs 106.65 in trade Tuesday, up 1.86 percent on the BSE.
[1 lakh = 100,000 | 1 crore = 10 million | 100 crore = 1 billion]