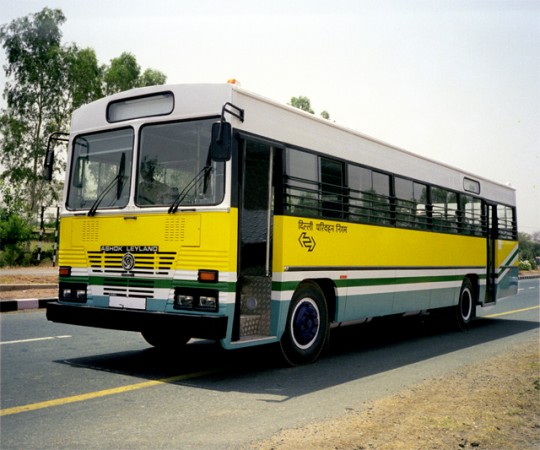 Ashok Leyland, Chennai-based heavy vehicle maker, is expected to post 60 percent growth in net profit and 15 percent rise in revenues for the first quarter ended June 2016, according to a note by brokerage Motilal Oswal Securities Limited (MOSL).
The company is expected to report net operating revenues of Rs. 4,430 crore for the June 2016 quarter, according to the brokerage.
"We expect realization to improve 2.3% YoY (decline 5% QoQ) on price increase and higher contribution from defence business...lower interest and higher other income would boost adjusted PAT growth to 60% YoY (24% QoQ) to Rs. 2.5b (Rs. 254.9 crore)," MOSL said in a note.
Key estimates according to MOSL:
Net profit: Rs. 254.9 crore (up 60 percent, YoY)
Net operating revenues: Rs. 4,430 crore (up 15.3 percent, YoY)
EBITA Margin: 10.9 percent
The company said on Monday that it has won orders to supply 3,600 buses to various state transport corporations for delivery in the current financial year.
Ashok Leyland had a market share of 35.9 percent in the June 2016 quarter, marking an increase over 33.2 percent in the corresponding period last year, Ashok Leyland said in a regulatory filing to the Bombay Stock Exchange (BSE) on Monday.
"We continue to maintain growth in the domestic M&HCV market and believe the industry should post 15% to 20% percent growth in the current financial year. Ashok Leyland will continue to expand its network, launch new products and introduce customer-centric initiatives which would help to maintain its lead," Vinod K Dasari, MD of Ashok Leyland, said in the BSE filing.
The company sold 11,108 vehicles in June this year, an increase of 7 percent over 10,429 units sold in June last year. For the quarter ended June 2016, the company sold 31,165 units, 11 percent more than 28,154 vehicles it sold in the corresponding quarter last year, according to another filing by Ashok Leyland.
The company will be declaring its June 2016 quarter results on July 21.