Alright Ashley, we might just take your advice. Ashley Graham has reportedly spilt the secret to her happy marriage to cinematographer and director husband Justin Ervin.
And it's quite simple: 'Just have sex!'
Speaking to ELLE magazine, the 31-year-old said: 'Have sex all the time. Even if you don't feel like it, just have sex. I have found that if we haven't had sex, we get snippy, and then if we are having sex, we're all over each other. For us it's like, "Oh, let's have sex." And then we're just right back in a great mood.'
Ashley explained that she and her husband held off from sex before marriage.
'Something that it did for us was build up our friendship, and it also built up our trust and communication. Of course we were sexually attracted to each other; we would make out heavily.
All those things were there. I wasn't worried about, "What's sex gonna be like with him?" It was more, "Do I trust him? Is he someone I want to be with for the rest of my life?"'
She admitted, however, that she wasn't a virgin.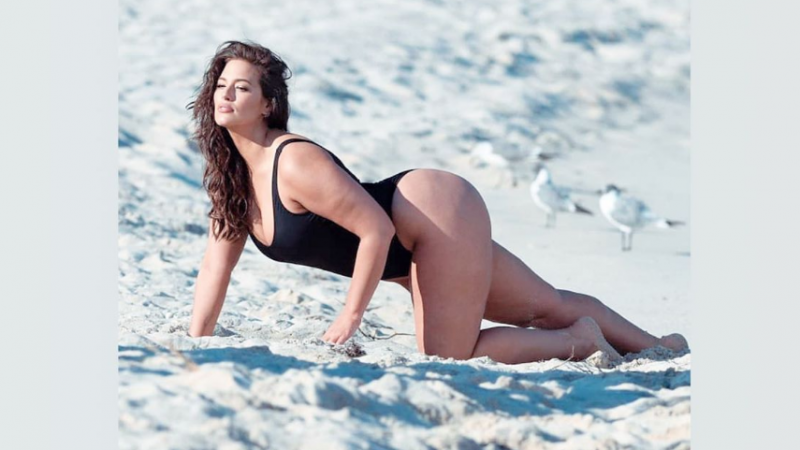 'I slept with half of New York City,' she declared.
The model has been a vocal spokesperson for body positivity and is known to flaunt her figure whenever she can. And she reportedly did just that posing for very sultry shots for the publication and flaunted her modelling prowess, looking every inch the professional as she showed off her famous curves in a perilously plunging white swimsuit, which was paired with a see-through jacket. Ashley apparently was quite open and honest during the interview, where she spoke of motherhood and building a business. 'For me, being a wife and being a woman, happiness doesn't equate to having kids. Happiness right now, is building with my husband and building my business,' she noted.