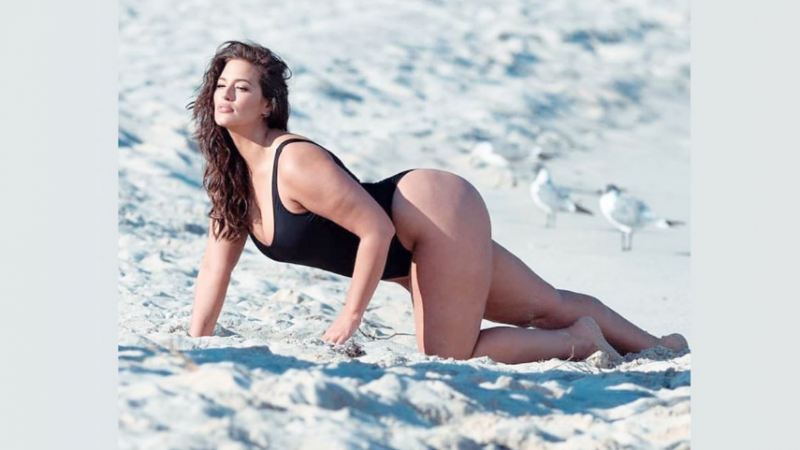 Ashley Graham took to Instagram to ring in the new year with some sun and sand. The famously plus-sized model showed off her voluptuous body by seductively sauntering along a beach. She was dressed in a barely there black and white striped bikini.
Ashley focuses on her ample assets in the video, zooming in on them so that everyone has a good view. The model is famous for getting naughty on her social media. Last year she posted a sultry selfie of herself stepping out of a sauna topless during the Miss Universe 2018 pageant. She had hosting duties for the pageant along with Steve Harvey. Needless to say, the selfie sent fans into a tizzy. But that was not all that happened at the pageant. It was reported that Ashley Graham suffered an injury while co-hosting the 2018 Miss Universe competition. The supermodel was apparently doing a quick change backstage at the pageant in Bangkok, Thailand when she fell down the stairs!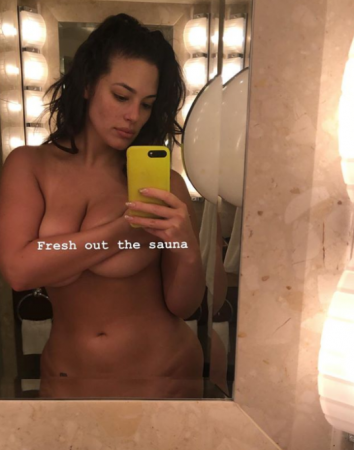 "OK, so I'm doing some quick ass changes you guys, and then, of course, I fell down the stairs and I got the medics on me," Graham shared with her fans on an Instagram Story. "I'm OK! But I just wanted to let you guys know what I'm doing...going really fast."
It was also reported that in another Instagram Story video, Graham told her followers, "It actually looks worse than it feels, except for it is throbbing a bit." But no injury can keep this fabulous model down as she rallied and was able to finish her hosting duties at the show. You can check out the video here: