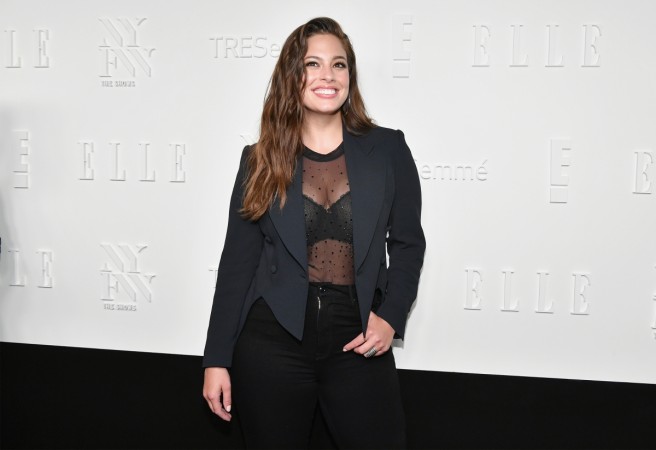 Ashley Graham has fired up the internet with a new video showing off her famous curves. Taking to Instagram, the plus-size model gave her 7.9 million followers an eyeful, flaunting her voluminous assets.
In the clip, Ashley is seen in a black-and-white striped bikini that revealed her bare midriff and buxom bosom. Giving a hint about her future plans, she wrote: "New Year, new bikinis coming soon."'
The Miss Universe host, who is known to be a speaker for body-positivity, is not new to posts like these. She often promotes her swimsuit line, Swim Suits For All, and also flaunts her figure.
Meanwhile, fans of the plus-sized model noticed that she has been looking slim in recent weeks. However, the American Beauty Star host denied rumors that she has lost weight.
She told Glamour Magazine: "It sucked that everybody had to go in on me like, 'Oh, you lost so much weight.' If these people actually knew me—which, you know, they don't and maybe never will—they would know that my body just hasn't changed."
"To be completely honest, I've gained weight in the last five years, not lost weight. If you actually look at my IMG Polaroids from when I first signed with them to now, you can tell I'm thicker. I mean, it's just age. Geez. Whatever!" she added.
In 2016, Ashley shut down body shamers in a powerful piece for Lenny Letter. She wrote: "I'm never going to be big enough, I'm never going to be small enough; I'm always going to be too loud, I'm always going to be too quiet; I'm never going to be good enough for anyone. So I might as well just stay in my own lane and be great enough for me."
However, the 31-year-old host admitted some comments do hurt her. She went on: "There will be one or two every once in a while, where it'll sting. I'll be like, Why did they say that? That is so rude. Did their mother and father just not teach them that if you have nothing good to say don't say it at all?"
She added: "You know, sometimes I write them back—like, one guy said to me, 'Oh, you look pregnant,' and I wrote back, 'Oh no, honey, that's just fat.'