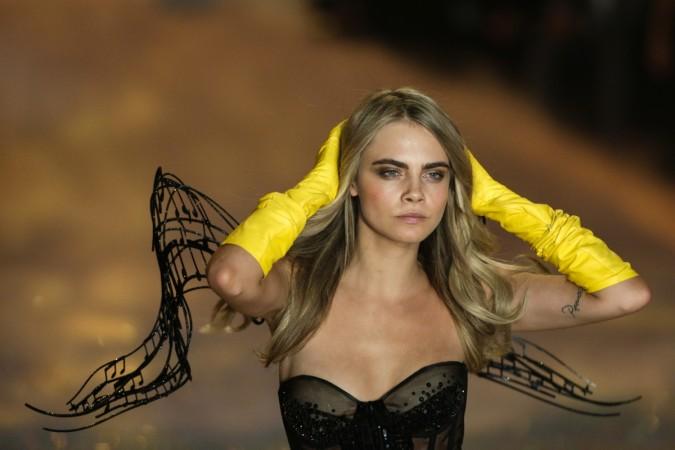 Young love is a beautiful thing. Ashley Benson and Cara Delevingne put that young love on display for all to see as Ashley Benson grabbed Cara Delevingne's bottom while strolling on the beach. The pair still seems to be in the honeymoon phase with all the PDA.
Cara Delevingne and her rumoured Pretty Little Liars actress girlfriend, Ashley Benson, have apparently been in a relationship for several months. The pair was captured in a series of shots in which Ashley grabbed girlfriend Cara's butt!
It is being reported that in the new photos, Ashley was seen grabbing Cara's behind while they strolled on a Maldives beach dock. Their outfits were casual and chic for vacationing – both in bikini tops and short-shorts!

Cara Delevingne and Ashley Benson have maintained a pretty low key relationship over the past months. Reportedly Cara and Ashley have been publicly seen kissing, hanging with family members, and Ashley even went to the Balmain Paris Fashion Week Show to watch Cara walk the runway in 2018.
"Cara and Ashley are closer and more in love now than they've ever been," a source told HollywoodLife exclusively in Nov. 2018. "Although they're still a bit in the honeymoon phase, they have reached a deeper level of comfort with each other and are more than lovers. They really are best friends."
Cara Delevingne had quite a productive year, where she was named as Forbes magazine's highest paid models of last year.
It is known that Ashley Benson shot to fame with her role as Hanna Marin in the teen mystery-drama television series Pretty Little Liars from 2010 to 2017. While British-born Cara Delevingne reportedly hit the modelling scene running at the young age of 17 in 2009 and went on to win the Model Of The Year award at the British Fashion Awards in 2012 and 2014. You can check out the pics here: