Ashish Nehra was given an amazing farewell at his home ground, Feroz Shah Kotla after the conclusion of the first T20I, where India emerged victorious on Wednesday (November 1). There was a lap of honour and India captain Virat Kohli and opener Shikhar Dhawan hoisted him on their shoulders, as the cricketer waved his final goodbye to his fans.
The cricketer will not be playing any form of cricket, including the lucrative Indian Premier League (IPL). He has played for a number of teams in the past, including Mumbai Indians, Delhi Daredevils, Pune Warriors India, Chennai Super Kings and Sunrisers Hyderabad.
A number of cricketers in the past have retired from international cricket, but still played the cash-rich league, but that is not going to happen with Nehra.
Nehra had officially announced his retirement earlier last month, ahead of the third T20I against Australia. It did not come as a massive surprise as the player is 38-years-old, and has been in the international circuit for the last 18 years.
However, it was his decision of not playing in the IPL, which surprised many of his team-mates and Nehra revealed that Kohli suggested him to play in the IPL, but he seems to have turned down that idea from the India captain too.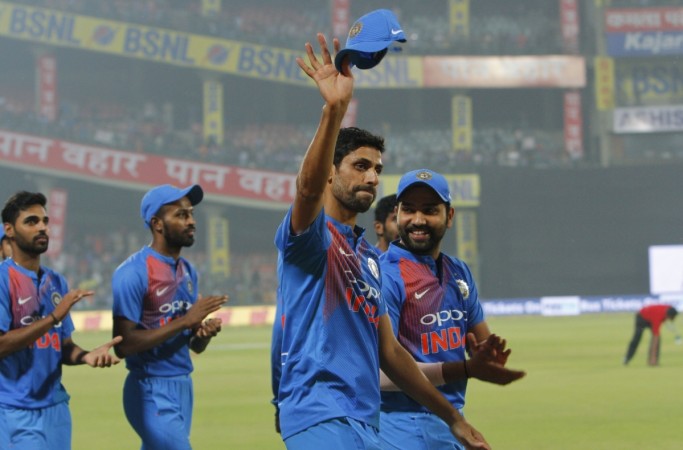 "Even in Ranchi when they (team management) found out I plan to retire, almost 90-95% said they think I can keep playing. They were surprised that I'm retiring even from the IPL. I'm content and a happy guy despite the number of surgeries I went through," Nehra said.
"When I spoke with Virat, he asked if I was sure and suggested I keep playing in the IPL."
With no IPL, and no cricket under his belt, one wonders where his future lies. As of now, he would love to spend some wonderful time with his family and then take a call on his future. The Delhi man spoke that he could take up coaching or commentary in the near future.
"I am someone who has always and only done cricket throughout his life. I don't know what will come next. I haven't sat down and decided what to do next. Maybe it will be coaching or maybe it will be commentary," Nehra said.
Ashish Nehra's international career in numbers
Tests – 17 matches, 44 wickets, Best Bowling (BB) – 4/72
ODIs - 120 matches, 157 wickets, BB – 6/23
T20Is - 27 matches, 34 wickets, BB – 3/19