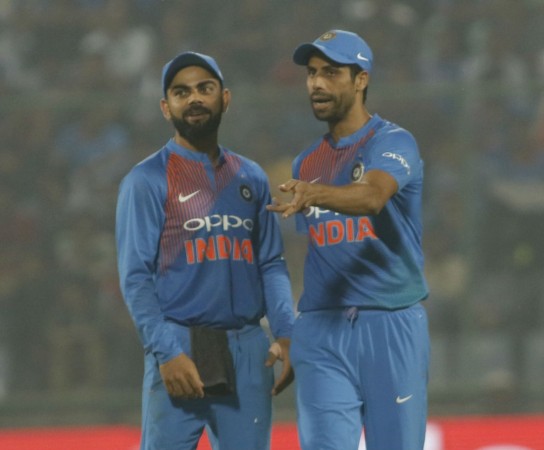 Former fast bowler Ashish Nehra revealed on Wednesday (November 8) that there was no dearth of fun in the Indian dressing room under skipper Virat Kohli. However, the veteran also admitted it was difficult for him to gel with the youngsters in the team when it came to choice of music, video games among other ways to relax.
The 38-year-old, who retired from international cricket earlier this month after the first T20I of the recently-concluded three-match series against New zealand in New Delhi on November 1, also said Kohli is not just the leader on the field, but off it as well.
However, Nehra said he never judged anyone for the choices and added such differences due to generation gap always existed in the Indian team.
To back his claims, Nehra opened up about an incident, involving himself and Kohli when the latter was, as usual, playing football video games with a bunch of Indian cricketers. When the skipper asked "Ashu bhai" to join them, here is what had happened.
"He [Kohli ] plays FIFA with everyone in the team. He told me 'Ashu Bhai, come and play with us'. I replied 'I don't know how to play these things, I only know how to play Mario and Contra'," Nehra told "Sports Tak" YouTube channel.
He added: "I used to play video games whenever I got time 10-15 years ago. I used to play only Mario and Contra.
"Not just on the field, Virat Kohli is the leader of all these things off the field."
Kohli seems to love his gaming console
Nehra opens up on generation gap
When asked about Kohli's recent comments on Hardik Pandya listening to English songs without understanding the lyrics, Nehra said: "It's also a good thing. It seems he likes the beats of those songs. He is enjoying. These kind of light moments are important in the dressing room."
"Even during [Rahul] Dravid's time also, music was played, but a little less than what it is now. See, not everyone thinks in the same way. We can't say 'this is right and this is wrong'. Not all five fingers of our hands look the same.
"Ultimately, it's about playing for the team and winning matches. Also, these things don't matter to me. I don't care about who listens to music, who doesn't and who does what.
"I know that people of this generation are a little different. Even when we joined the team, Dravid and [Anil] Kumble would have discussed among themselves that our generation is different from theirs."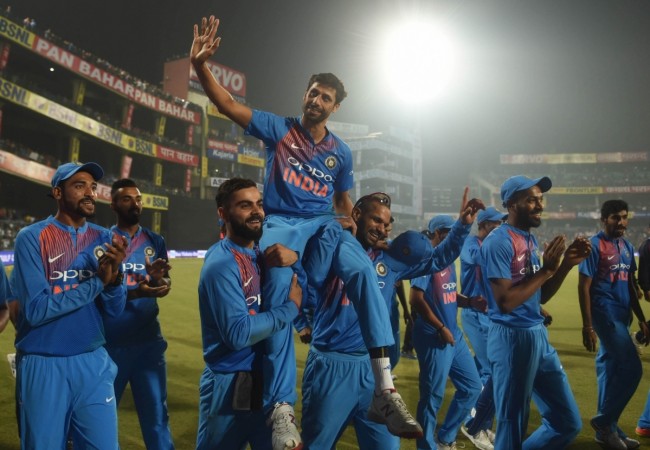 Will Nehra be active on social media
Nehra also has not denied chances of him joining the social media bandwagon. Notably, the Delhi pacer had reportedly revealed last year that he considered social media as distraction and that he did not have time for it as he was focussing on his fitness regime.
The left-armer went on to add that he does not even know how to use e-mails and that his wife handles all his e-mails, including the ones from the Board of Control for Cricket in India (BCCI).
"I always think 'Never say never'. It might happen that I will be on Facebook, Twitter and Instagram in the future. But for now, I don't have any plan to join them," Nehra said.
"Everyone has their own way to relax. When I started playing these things [social media] were not there. For that matter, when I started playing, there was no Twenty20 cricket as well. It came only 10 years later," he added.
"To be very honest. I don't know how to even send and receive e-mails. My wife has my e-mail address' credentials. She handles all the mails, even the ones related to the BCCI and Indian Premier League.
"I don't have an active data plan in my phone as well. But, I use Wi-Fi at hotels, but not a big fan of it still.
"I am quite an outdoor person. Instead of doing all this, I would like to take a long walk, I would go to the beach. Also, it varies with every person's nature."