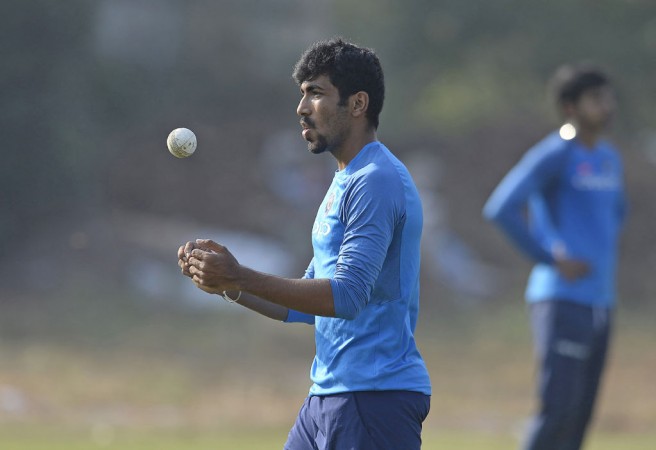 Former fast bowler Ashish Nehra has said Jasprit Bumrah could be "an asset" on Newlands track during the first of the upcoming three-match Test series between India and South Africa.
The veteran pacer believes Bumrah's "lethal yorkers" and "awkward high-arm action" make him his personal favourite for the third seamer role during the much-anticipated first Test, starting January 5.
Bhuvneshwar Kumar, who recently impressed with eight wickets against Sri Lanka in Kolkata, is the frontrunner for the third seamer spot. However, Nehra believes the Newlands wicket in January might not be seamer friendly, which allows the team to consider Bumrah instead of Kumar.
Bumrah has gone on to establish himself as one of the most lethal limited-over bowlers going around. However, he has not played for India in the longest format of the game.
Also read: India should be wary of these 3 South African bowlers, says Rohit Sharma
The 24-year-old's consistent performances in the ODI and T20I format and his impressive stint for Gujarat during last season's Ranji Trophy forced the selectors to add him to the Test squad. Notably, the right-arm pacer bowled 213.5 overs in seven matches last domestic first-class season and picked up 24 wickets.
Conditions in Cape Town may influence selection
"Jasprit Bumrah can be a good choice for the first Test in Cape Town. I don't know what's there in the team management's mind but he is the kind of bowler, who can be an asset on the Newlands track during the first Test," Nehra told the Press Trust of India on Thursday, December 28.
"He [Bumrah] has the most lethal yorker among the five pacers along with good slower ones. Also, he has an awkward high-arm action, which can be very difficult to pick initially. All these factors work in Bumrah's favour.
"Cape Town, during January, can get hot and the conditions may not be seam-friendly. Now if it becomes humid and the pitch is a flat one, then Bhuvneshwar may not get the desired swing and seam movement.
"Also if one looks at Bumrah's record, he has the ability to bowl long spells. He has done it for Gujarat, so I don't see any reason why he can't do it for India."
Ishant Sharma or Umesh Yadav? Nehra answers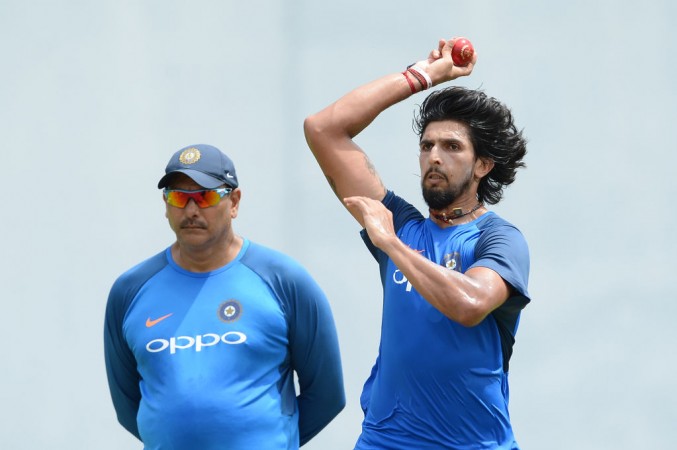 Meanwhile, Nehra believes seasoned campaigners Mohammed Shami and Ishant Sharma should get the nod ahead of Umesh Yadav for the first Test.
India has named five regular pacers along with all-rounder Hardik Pandya in the 17-man squad. Virat Kohli also has spin twins R Ashwin and Ravindra Jadeja, but it is unlikely that both of them will play in Cape Town as the visitors are likely to go in with three frontline pacers.
The World Cup-winning former pacer also added Ishant and Shami compliment well each other as the former is capable of bowling relentlessly from one end while the latter should be used in short spells.
"Shami is your strike bowler but he will at the maximum bowl six over spells at one go. He is your main weapon and you have to use him judiciously," Ishant said.
He added: "Now people raise questions about Ishant Sharma's strike-rate but it needs to be realised that what he brings to the table.
"Ishant is a bowler, who can stifle batsmen bowling over after over from one end. That is a quality that a lot of bowlers don't have.
"There have been times that Ishant has created pressure from one end and it has helped bowlers from other end get wickets."