Veteran Indian fast bowler Ashish Nehra took a dig at Greg Chappell saying the former coach was not good at helping players realise their potentials. "Even a biryani would turn into Khichdi," was the analogy the 38-year-old came up with.
The World Cup-winning fast bowler, who will be playing his last competitive match on Wednesday in the first T20I against New Zealand in New Delhi, has seen eight different coaches come and go even since he joined the Indian dressing room in 1999.
Despite not playing a lot of cricket under Chappell due to persistent back and ankle injuries, the left-armer had witnessed the infighting in the team after the former Australian captain took over as coach in 2005.
Notably, then captain Sourav Ganguly had a much-publicised rift with Chappell, under whom India bowed in the group stages of 2007 Cricket World Cup.
"I didn't play much under Greg Chappell save two series in 2005 [in Sri Lanka and Zimbabwe]. Mujhe pahle series se hi maloom thaa yeh biryani, khichdi bannewali hain Greg ke under [I knew biryani would turn into Khichdi under Greg]," Nehra said during an interaction with media in Noida on Monday, October 30, as quoted by the "Press Trust of India".
'Superb coach'
Nehra though heaped praise on Gary Kirsten under whom MS Dhoni flourished as captain. Notably, the former South African opener played a huge role in helping the "Men in Blue" win the 2011 Cricket World Cup at home. He also shared a good rapport with the Ranchi dasher, who was allowed to express himself on the field, according to the Delhi pacer.
"That's where Gary [Kirsten] was such a superb coach. He discussed strategies with MS [Dhoni] but on field, he never interfered with MS' style of functioning. But I still believe Chappell could have been a terrific coach for juniors," Nehra said.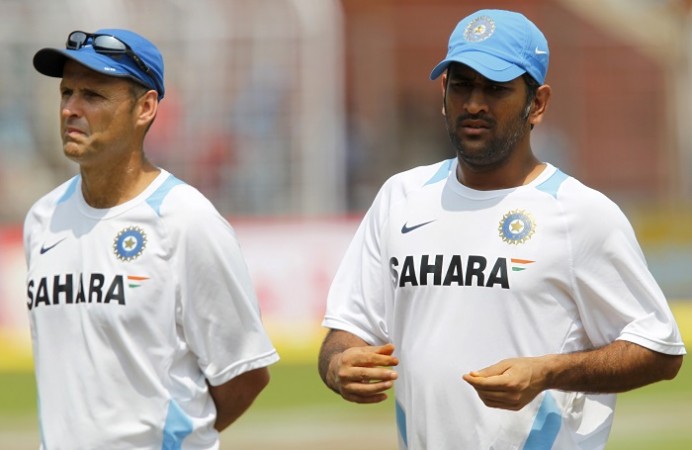 Nehra praises Shastri's man-management ability
Nehra has no doubts that Indian cricket team captain Virat Kohli and head coach Ravi Shastri are made for each other. The left-arm fast bowler also took a sly dig at former coach Anil Kumble, who stepped down earlier this year after being labelled "overbearing" by a set of players in the dressing room.
The 38-year-old also revealed how Shastri, who has not lost a series ever since he took over as coach in July, instills confidence in players that makes him a good man-manager.
"Look Virat's career and captaincy are on auto-pilot mode right now. He knows what he is doing and leads by example. He doesn't need gyaan [sermons] but support which Ravi [Shastri] gives him in abundance," Nehra said.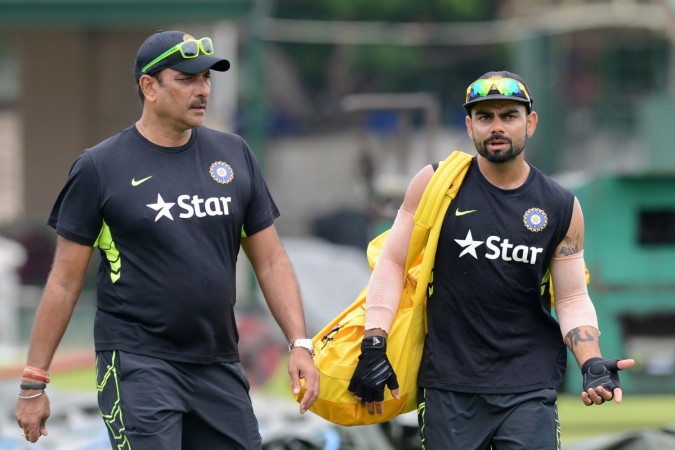 He added: "You know the best part about Ravi. If a player is going through a rough patch, he is the man. Even if the player is not able to middle a single ball in the nets, Ravi would make him believe that he is as good as Brian Lara! Now that might sound ludicrous to an outsider but those who understand cricket know that this is man-management.
"If a coach, suppose is 50 years old and the captain is 28, it is the duty of the coach to understand the psyche of a 28-year-old and not the other way round."