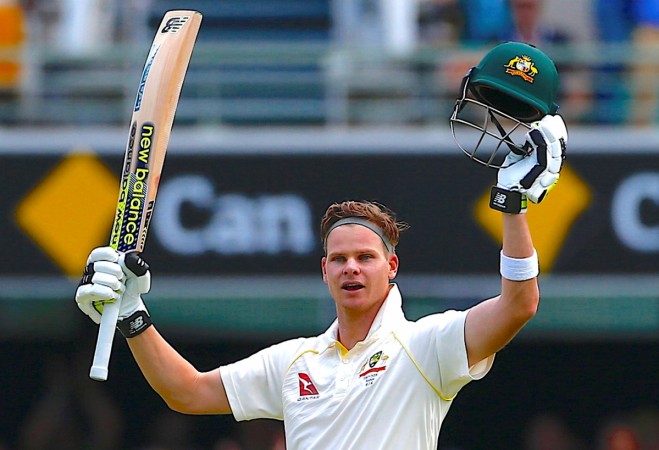 Australian captain Steve Smith has come in for high praise after he posted his 21st Test century today (November 25) at Brisbane's Gabba during the third day of the first Ashes Test against England.
The 28-year-old Smith, on Saturday, became the third fastest to reach 21 Test centuries (after Don Bradman and Sunil Gavaskar) and is on way to break Australia's all-time ton record, according to former skipper and batting legend Ricky Ponting.
Smith reached the milestone in 105 innings. Bradman achieved in 56 visits to the crease while Gavaskar took 98.
Ponting holds Australia's record with 41 tons in the longer format and he backed Smith to go past him and become "one of the best" in Test history.
"Hopefully it's in danger (41 centuries record), I'd love to see that. If he keeps going like he is, he's going to catch me in four or five years. It's well and truly in danger," Ponting told Cricket Australia's (CA) website today.
"What we're seeing is potentially one of, if not the best batsman that the game has ever seen," he added.
India's batting great Sachin Tendulkar is the highest century maker in Test cricket with 51. He played in 200 Tests, a world record, during his illustrious 24-year international cricket journey.
Ponting did not want to make comparisons between players from different eras and said longevity was the key.
"The hard thing about trying to make those sort of judgements is the longevity of the players, you just never know what's going to happen," he said.
"The thing I was most proud of in my career was my longevity. Longevity in the game allows you to achieve a lot of great things around the team, and I was able to play in 108 winning Test matches.
"That should inspire players and motivate players."
Ponting shares the Australian record of playing in most number of Test matches - 168, with former skipper Steve Waugh.